At A.H. Beard, we're passionate about improving your sleep – with the most innovative mattresses, adjustable bases, pillows and technology to help you better understand your sleep cycle.

As a leading manufacturer of quality mattresses and sleep-related products, we strive to give you the most restorative sleep possible with higher-quality wellness solutions. Where others cheat on sleep, we don't. And that's because we've invested the time, research and innovation to set us ahead of the rest.
Driven by expertise, excellence, and transparency, our product development team has been refining our products for over a century with the highest quality hand-craftsmanship found in Australian-made beds. We started in 1899 with handmade straw palliasses and tufted horsehair mattresses, and have been innovating for 120 years, right through to launching Australia's first smart bed, Sleepsense, in 2017.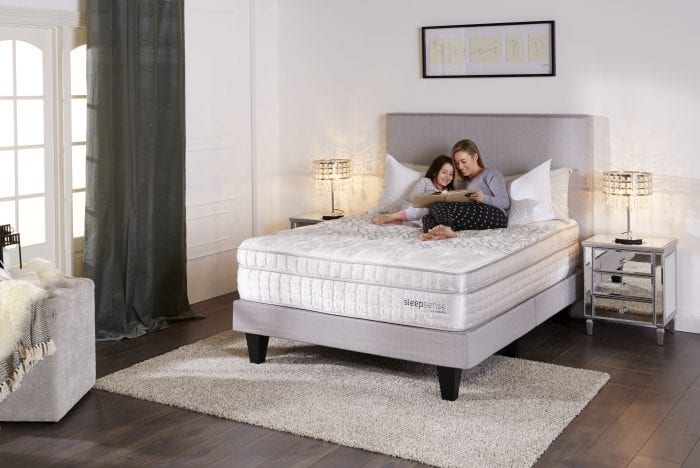 All of our mattresses are made locally and we have a network of local suppliers for fabrics, foam and timber who also manufacture locally. Our product range expands beyond beds into smart sleep solutions that allow for a more tailored sleep approach.
We are a 4th generation, Australian-owned and operated family business that is committed to the success of our employees, customers, suppliers and our contribution to the Australian economy. With the 5th generation now working in the business and the 6th generation waiting in the wings, we are striving toward our goal of AHB200 – to have continuous family ownership up to the 10th generation and beyond.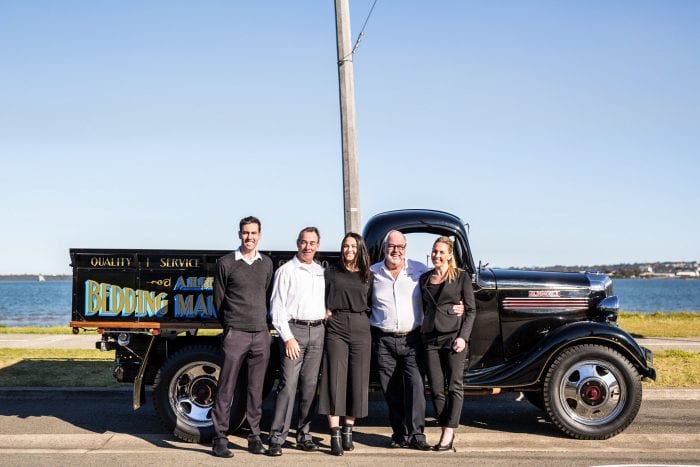 Our strong Australian heritage has enabled a successful export arm, and we are proud to be taking quality Australian-made sleep to the rest of the world. With a factory in every capital city, you know that when you buy an A.H. Beard bed you're not only supporting an Australian family business, you're also supporting more than 430 families like yours across Australia and NZ. That means more jobs and resources staying in our communities.
Our focus on sleep innovation is relentless; we want to help reverse the decline in sleep health. In Australia, inadequate sleep has reached epidemic levels. Over 20% of adults – or 7.4 million people – don't get the sleep they need, and it's costing Australia $40.1 billion according to the Sleep Health Foundation's report Asleep on the job: Costs of inadequate sleep in Australia.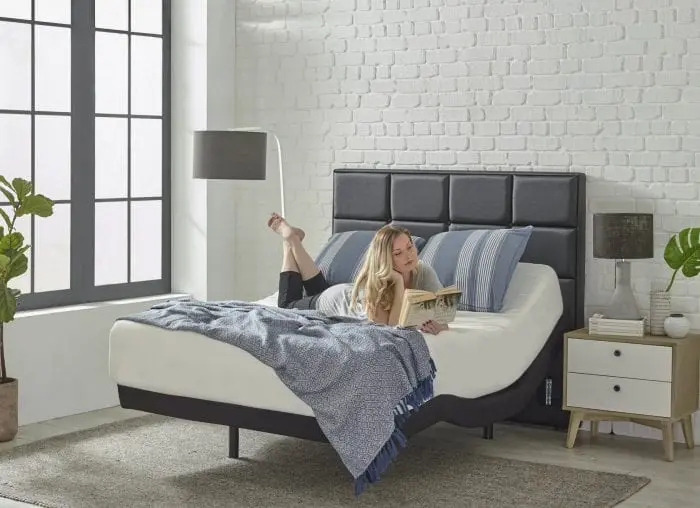 Through our supremely comfortable mattresses, technology that helps you better understand your sleep cycle, and practical advice from experts in the field, our aim is to offer a wide variety of products to suit every sleep need.
Two of the most innovative initiatives to date, are our Reflex Support technology, and Sensitive Choice Partnership. 
Reflex Support Technology
The patented Reflex support technology found in our King Koil mattress range is unique to A.H. Beard. It responds to your unique size and shape to deliver the level of support your body needs. How? By using a combination of different spring coils that work together to provide individualised support. The primary coils conform to your shape and provide all-over body support while also minimising partner disturbances. The smaller active coils intuitively respond as increased weight is applied, to provide additional support where needed. Don't worry if your sleep partner is a different size and shape to you – Reflex technology responds independently to each sleeper, so you both get the support you need.

In fact, we're proud to say, mattresses with Reflex support technology are the only ones recommended by the experts at the International Chiropractors Association.
Sensitive Choice
A healthy sleep environment is crucial for a restful sleep. That's why we're proud to offer a range of mattresses that are the only ones approved by the National Asthma Council to carry the Sensitive Choice blue butterfly symbol. You can find this stamp of approval on our King Koil, Domino and Nature's Rest mattresses to name a few. That's because they provide long-term protection against dust mites and their allergens, mould and bacteria, so you can breathe and sleep easy. It's a healthier, cleaner choice of mattress. If you have allergies or asthma, read more about how your sleep could be impacted.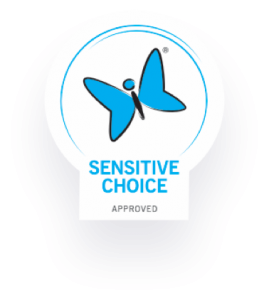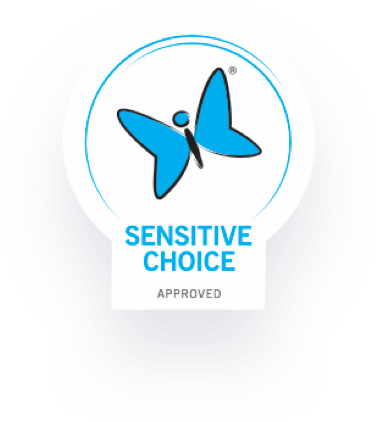 Good sleep is personal and the most effective thing we can do to reset our brain and body. So don't wait to discover better, smarter sleep. Find an A.H. Beard stockist near you and say goodnight to disturbed sleep.