In Bed With: Ben Lucas
In collaboration with Rachel Beard of @rachelbeardsleeps
Our In Bed With series, featuring sleep enthusiast Rachel Beard, explores the process of finding the right mattress by addressing sleep-disruptors, working with lifestyle choices and always keeping in mind the subjective nature of comfort.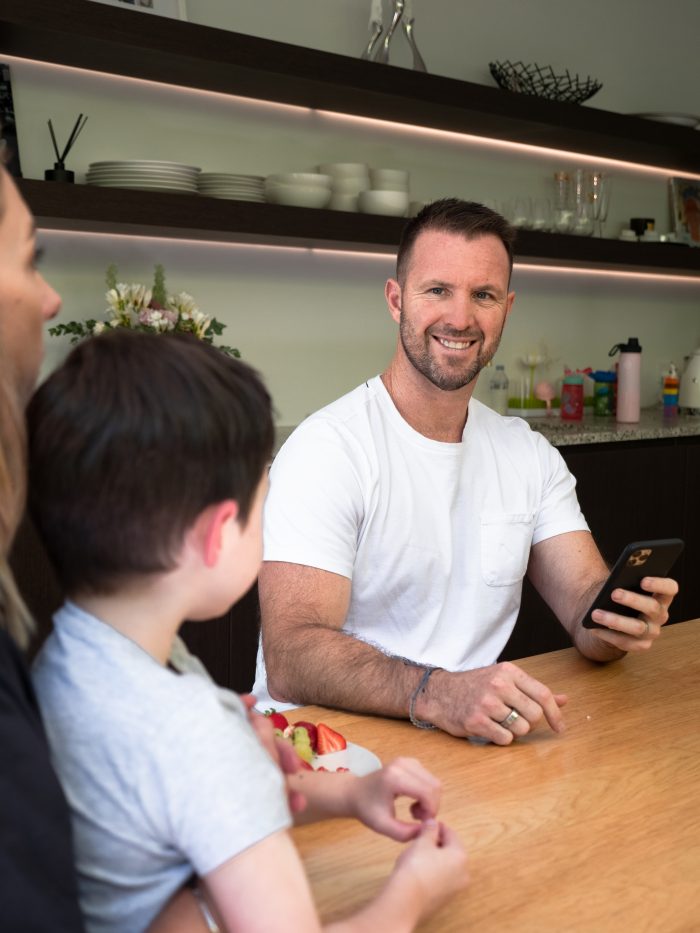 Meet Ben Lucas, ex rugby league player for the Cronulla Sharks and current director, founder and trainer at Flow Athletic. Over 20 years in the fitness industry along with a career in sport has left Ben with pain and difficulty getting the restorative sleep his body needs.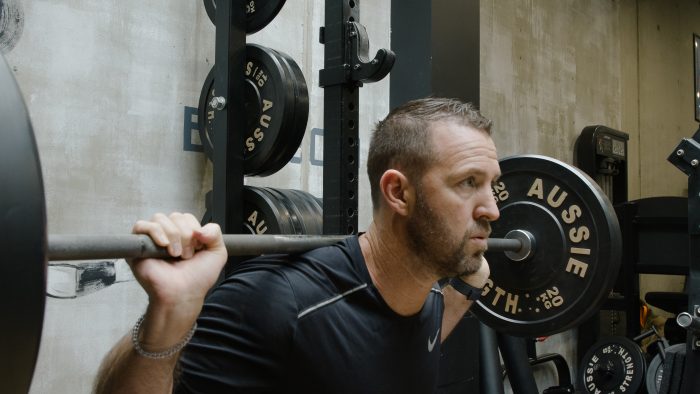 As a father and business owner it's important for Ben to perform at his best every day. This begins with finding a mattress that is comfortable enough to get him to sleep quickly, but supportive enough to keep him asleep all night despite his body's aches and pains.
Ben says that he gets to bed at a reasonable hour, and seems to be in bed for the recommended time, so why doesn't he feel as rested as he should? Let's discuss Ben's sleep thieves.
Ben's sleep thieves:
An active and physically demanding career and lifestyle has resulted in sore muscles and joints that make it hard to get comfortable
Ben often relies on up to five coffees to get through his busy day
During the night, a rise in body temperature results in tossing and turning
As a business-owner and family man, the stress of life makes it hard to switch off and rest. With two young kids, it can get a bit hectic!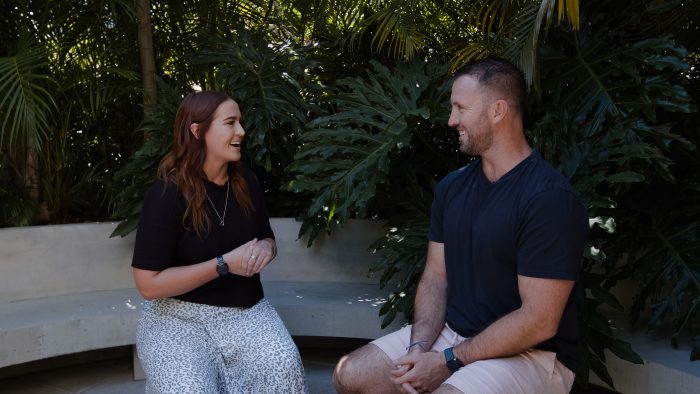 Rachel recommends:
1. Eliminate caffeine after 2pm
Your body can feel the residual effects of caffeine for up to 6 hours. If you have too many cups consecutively this will build up in your system and you'll feel the effects for longer.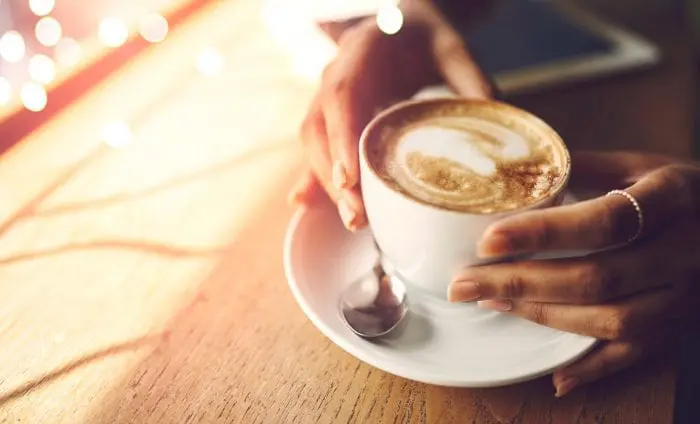 2. Choose a mattress that minimises heat build up
There are many fabric treatments and components that have been created to minimise the effects of heat on your sleep. Most do this by absorbing the heat of your body and dispersing it throughout the mattress.
3. Go in to store and try the Body Balance range 
"The essence of life is balance, and sleep is no different" – the balance of components ensures that your body is well-supported to keep you comfortable throughout the night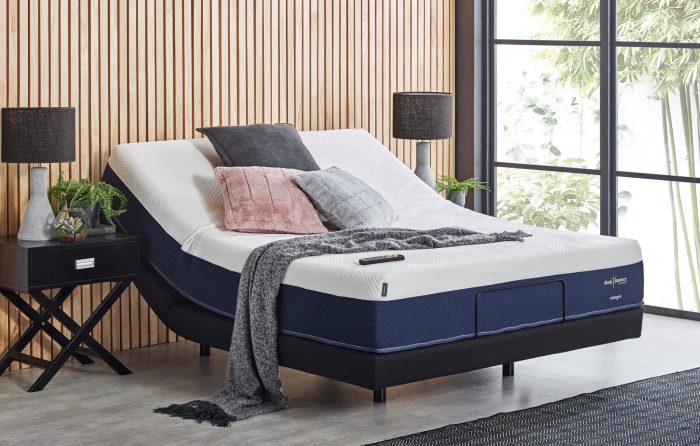 4. Check out an adjustable base
An adjustable base can help relieve pressure so you can relax comfortably for a great night's sleep. Head and foot articulation mean you find the ideal position for you. It's also perfect for relaxing with a book, to watch a bit of TV and some models even offer a soothing massage!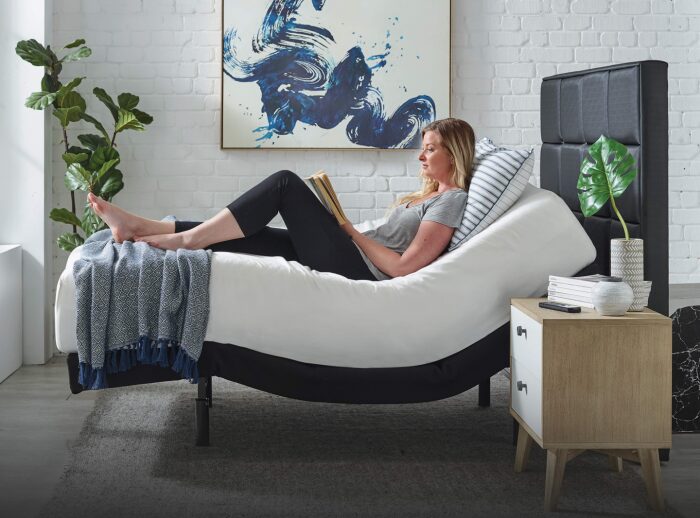 Ben finds the right mattress!
Ben visited his nearest bedding stores (you can find your closest A.H. Beard retailer by entering your suburb here) and tried a range of mattresses. Although more firm than what he had previously slept on, Ben decided to follow Rachel's advice and selected the Integra mattress from the Body Balance range. This range is sold exclusively at Harvey Norman.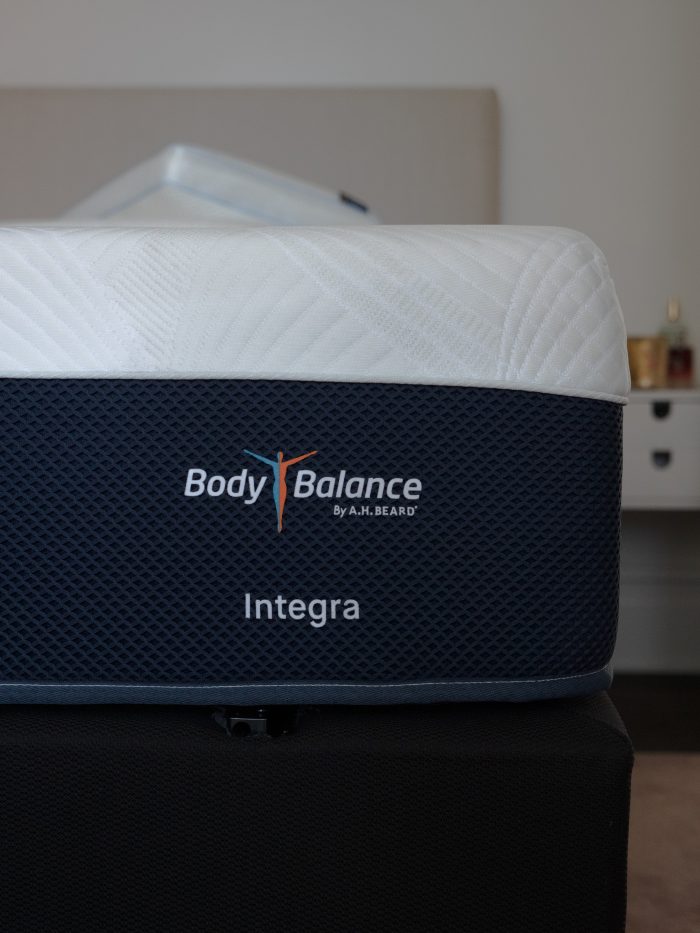 Why Body Balance by A.H. Beard?
The Body Balance by A.H. Beard range is all about finding the perfect balance. "The essence of life is balance, and sleep is no different" – The Body Balance range hits that sweet spot between comfort and support for Ben, comfortable enough to help him drift off quickly and supporting him well enough to keep him dreaming all night.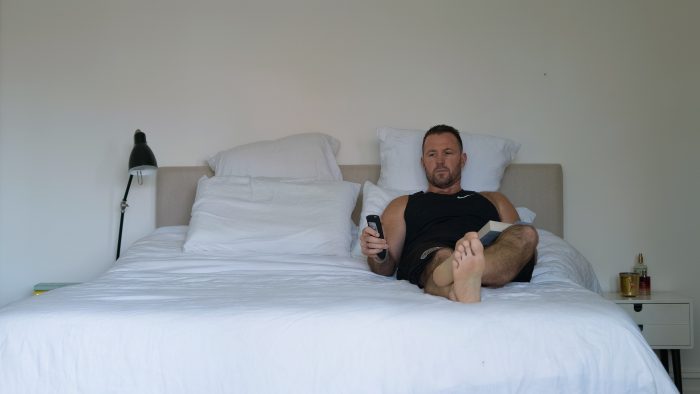 Other amazing points about the range:
The balance of body temperature: Cool to touch fabric provides an instant cooling effect on the skin to help you fall asleep more quickly. Adaptive temperature regulating technology responds to individual body temperature, to help keep you cool and dry and maintain optimal sleeping comfort.
The balance between comfort and support: The luxurious Body Balance memory foam provides excellent pressure relief and comfort. It cradles the curves of your body whilst evenly distributing body weight and alleviating pressure points for a more comfortable sleep.
The balance in any sleep position: Body Balance memory foam individually conforms to your body shape in any sleeping position. This individual contouring results in minimal partner disturbance, and a more restful sleep through the night.
The balance between sleeping and relaxing: Find your ideal position for sleeping or relaxing or even indulge in a soothing massage. Each Body Balance mattress is adjustable base friendly, allowing you to reach your optimal level of comfort whether you're sleeping or simply relaxing.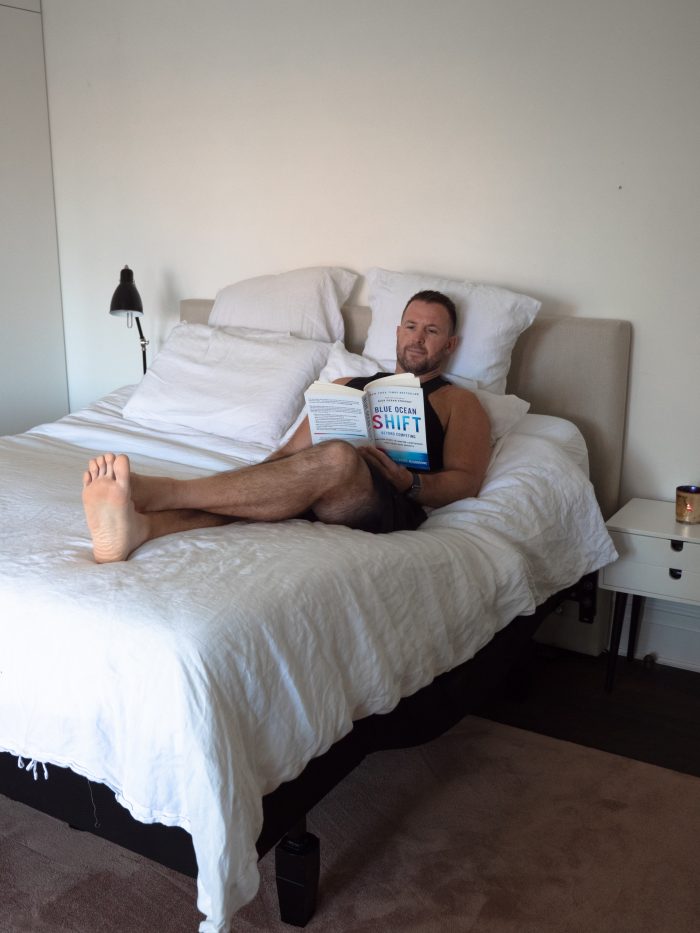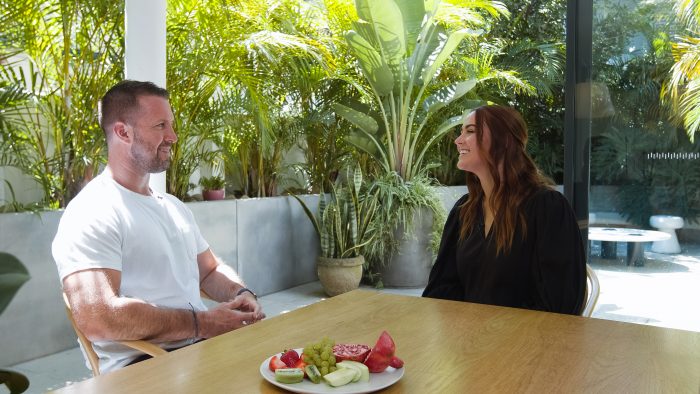 After a few weeks of sleeping on his new Body Balance mattress, Ben is feeling rejuvenated and his sleep tracker is showing significant improvements. Although he is in bed the same amount of time, he is drifting off faster and getting more sleep, and importantly he's getting the deep restorative sleep that is required to repair and renew the body and mind.
The reduced partner disturbance has also meant that Ben's wife is sleeping better too, no longer being woken up by his early rising!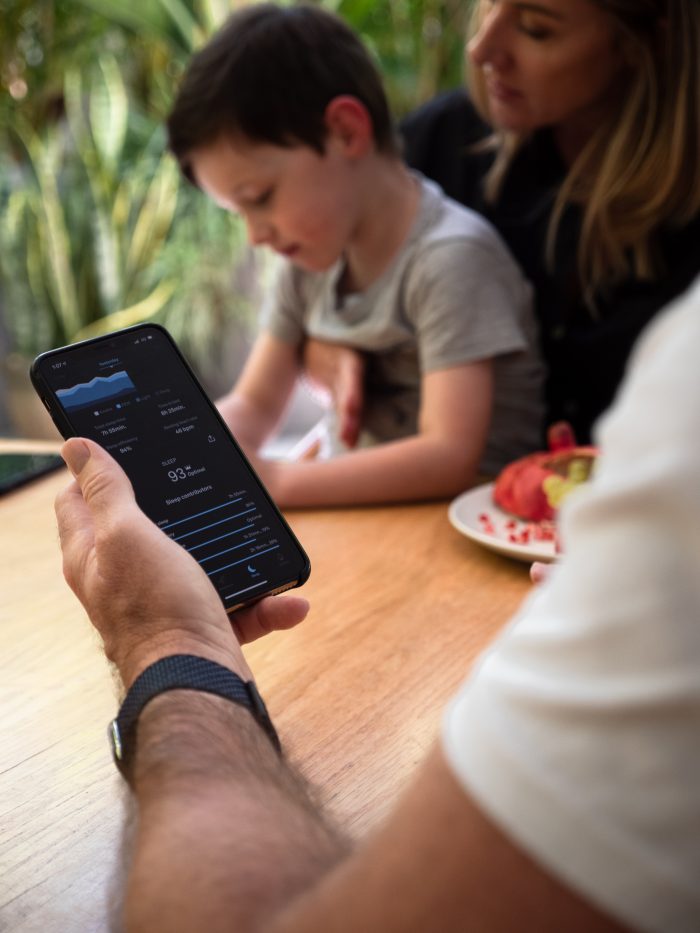 "From something where it wasn't as soft [as I'm used to] I didn't know how it would be, but I'm turning around and getting the best sleep of my life." – Ben Lucas
Want to find out more about the bed Ben chose? Check out the Body Balance Integra mattress here!
—
Find the right mattress for you in 60 seconds! Answer a few questions and get personalised mattress recommendations tailored for you by clicking here!