Rest assured, you're sleeping on the best
Handmade to order by our master sleepsmiths, your Signature mattress is an investment that will repay you in nights of premium sleep.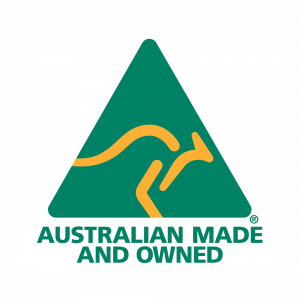 Enjoy the best of everything
Signature beds are handcrafted from the finest components, fabrics and fibres using time-honoured techniques.
Cashmere
Soft and exquisitely smooth, cashmere creates plushness and natural insulation.
Wool
Pure Australian wool wicks away moisture and keeps you naturally cool and comfortable.
Cotton
Breathable, natural cotton provides cooling comfort and further support while you're sleeping.
Mohair
Luxurious mohair keeps you warm in winter and cool in summer.
Alpaca
Super-fine alpaca fibres add yet another layer of indulgent softness.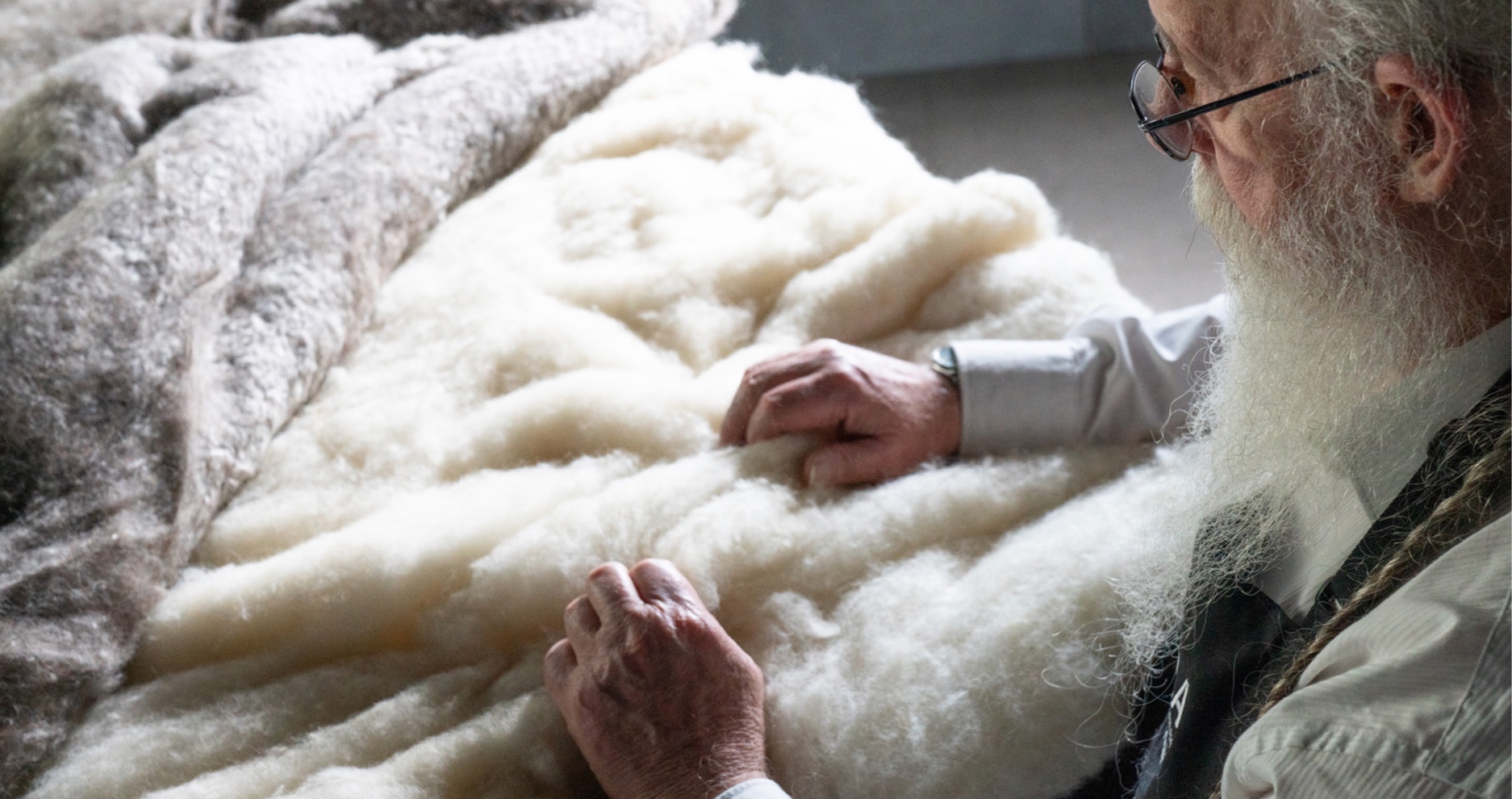 Queen's Award-winning springs
The springs are arranged by hand in a nested configuration for maximum body-conforming comfort. Each one is wrapped in breathable calico, allowing it to move independently of neighbouring springs as it follows the contours of your body. Layers of micro comfort coils – awarded by the Queen for their innovative design – deliver sumptuous, pressure-relieving comfort.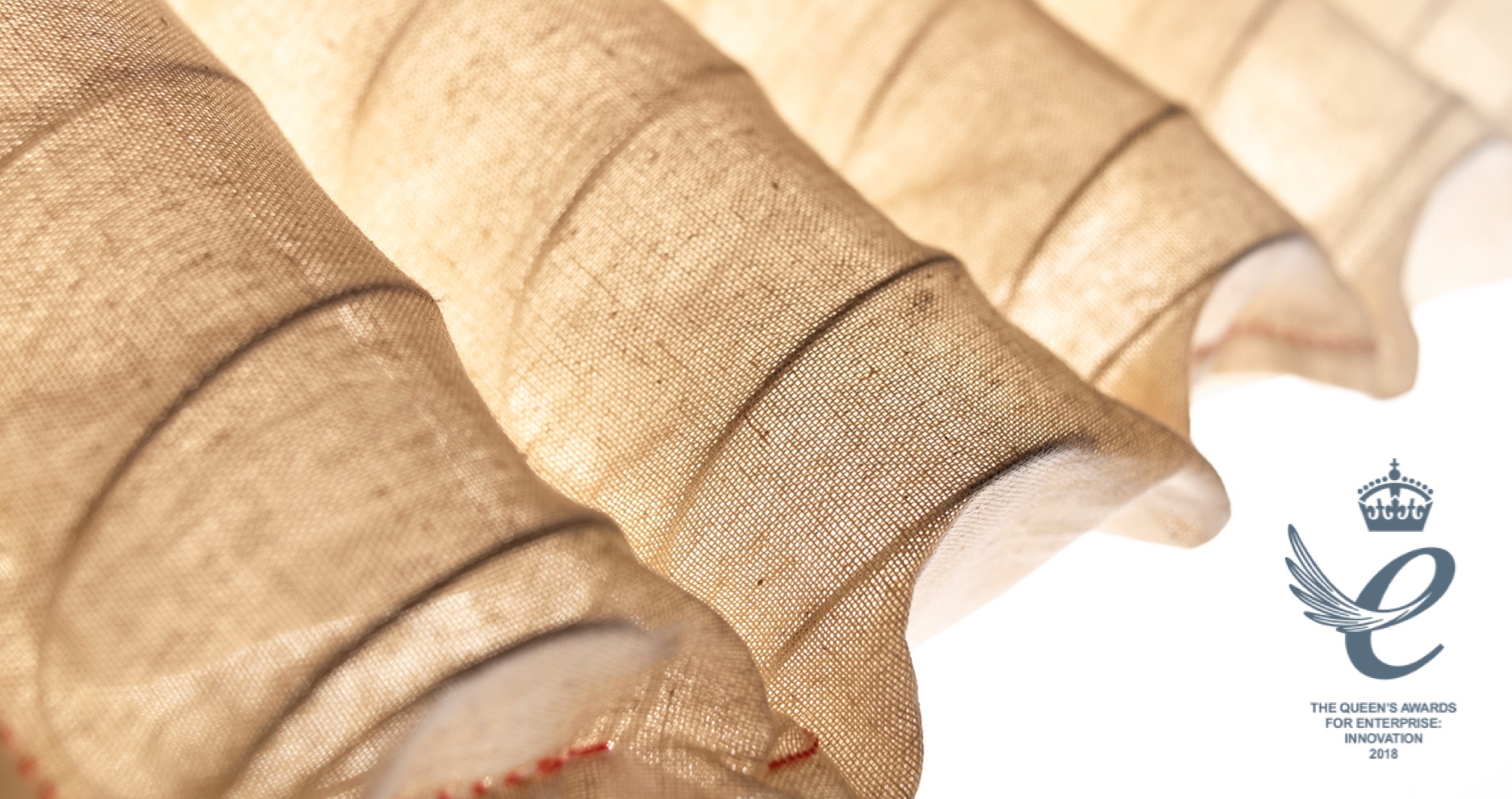 Not sure how to pick the right mattress?
Talk to our Sleep Concierge for a personalised recommendation based on your needs.
A rarity among mattresses
Each Signature Collection mattress is a masterly expression of the sleepsmith's craft. Made entirely by hand, using artisan skills such as button tufting and hand stitching, the result is a mattress of rare quality, beauty and comfort.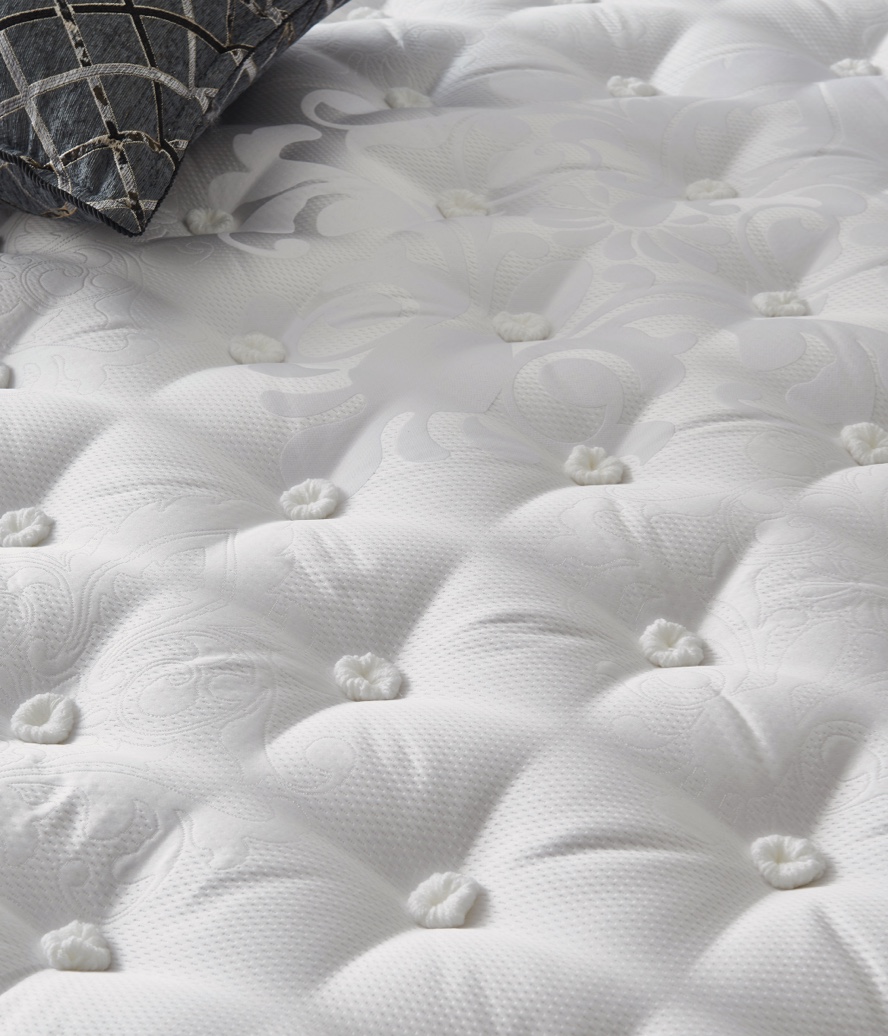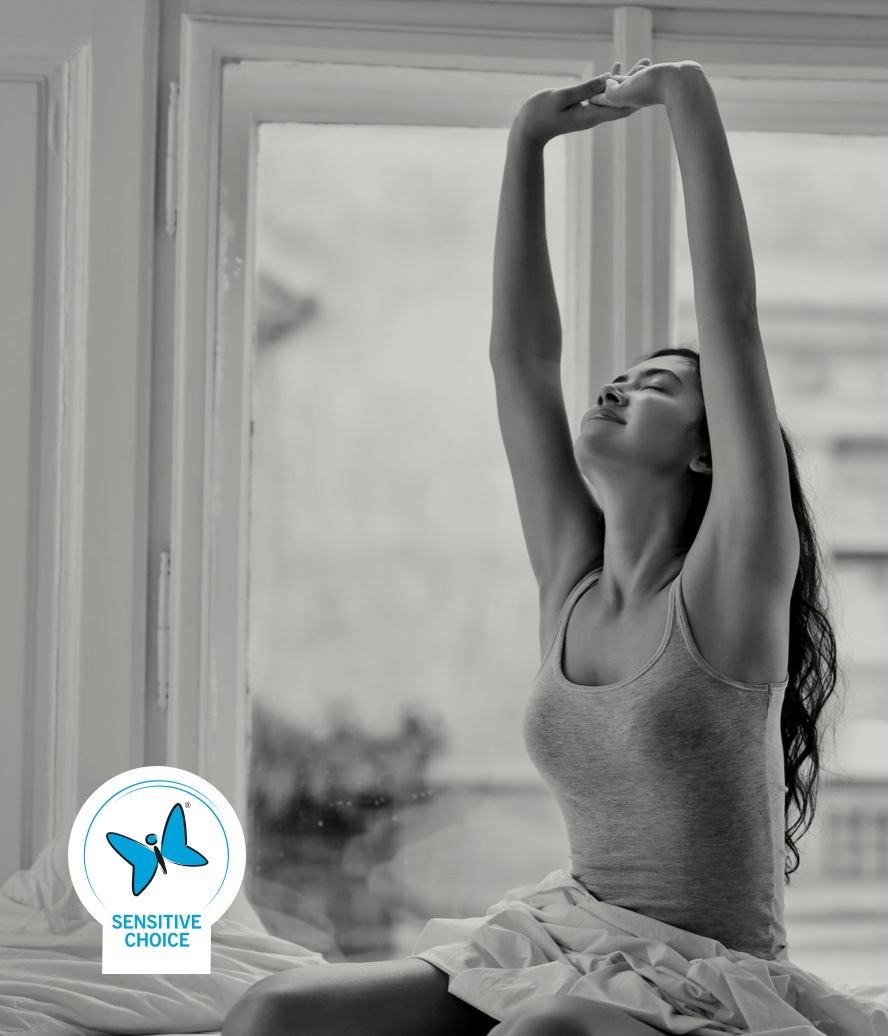 A.H. Beard mattresses are the only ones approved by the National Asthma Council to carry the Sensitive Choice blue butterfly symbol. It's your assurance of long-term protection against dust mites and their allergens, mould and bacteria – so you can breathe and sleep easy.
The 6 Essential Features of Premium Sleep
HANDCRAFTED INTO EVERY SIGNATURE MATTRESS
What should you look for when investing in a mattress? As bedmakers with over a century of experience, we believe it comes down to these six essentials, which create the ideal conditions for healthy, restorative sleep. What we at A.H. Beard call premium sleep.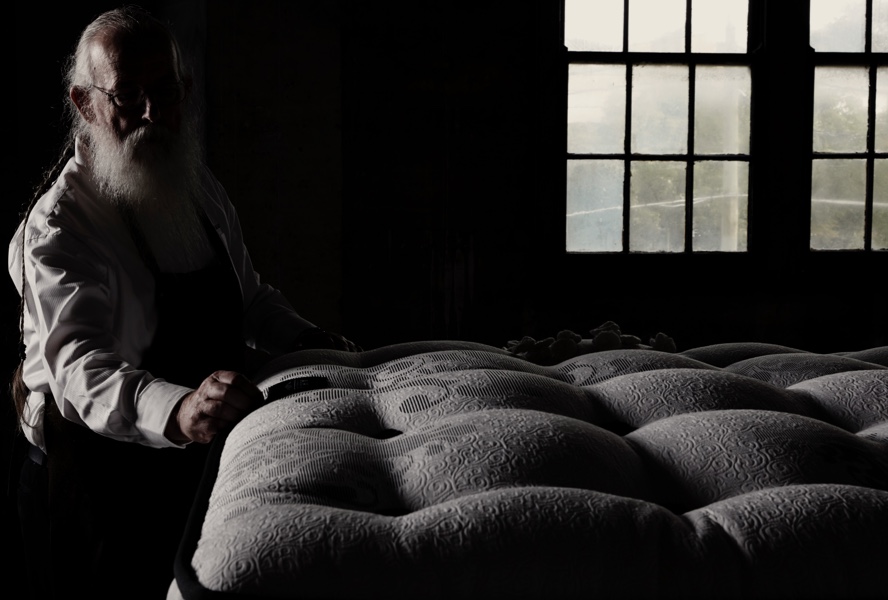 1. It just feels right
High quality Damask Fabric is bound to a deep layer of wool with hand tufting that runs the full depth of the mattress. It creates a luxurious first impression that is repeated every time you go to bed.
2. All-over comfort
As you recline, sumptuous wool fibres and Comfort Coils gently conform to your body's curves, helping to relieve pressure, prevent discomfort and keep you relaxed from dusk till dawn.
3. All-night support
While you sleep, nested pocket springs work independently to support your spine, creating the perfect posture for your body to rest, recover and rejuvenate.
4. A healthy sleep environment
The hypoallergenic and antimicrobial properties of the naturally sourced fabrics and fibres create a healthy sleep environment. The added Ultrashield treatment provides extra protection from mould, bacteria and dust mites.
5. Don't be disturbed
The comfort layers and independently supporting coils absorb the movements of others sharing your bed, helping to reduce partner disturbance and prevent premature waking.
6. Temperature regulating
To keep you comfortable on warm nights, our craftspeople created internal airways to help disperse heat. Fabrics and wool fibres were chosen for their natural wicking properties that draw heat and moisture from the skin.
Discover ultimate luxury with the Signature collection.
The world's finest materials
Only the finest materials make it into your handcrafted Signature mattress– from exquisitely smooth cashmere to super-fine Alpaca fibres.
Fit for royalty
The Sovereignty mattress is handcrafted using traditional, labour intensive techniques and no expense is spared in its fabrics, fibres and componentry.
More
Handmade with 100 years of tradition
The Ancestry mattress is made the way our ancestors Enoch and Albert Henry Beard made their mattresses over 100 years ago. It's a labour-intensive process requiring expert craftsmen and time-honoured techniques, such as button-tufting and hand-stitching.
More
Made by expert craftsmen
Each Signature mattress is handmade to order by master craftsmen in Australia.
Not sure how to pick the right mattress?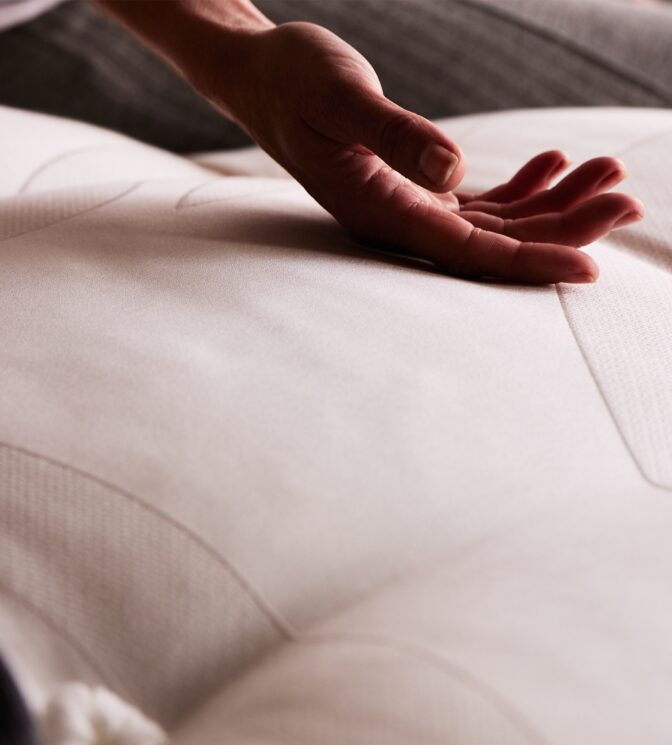 Try our Mattress Finder
Answer a few simple questions and let your mattress find you.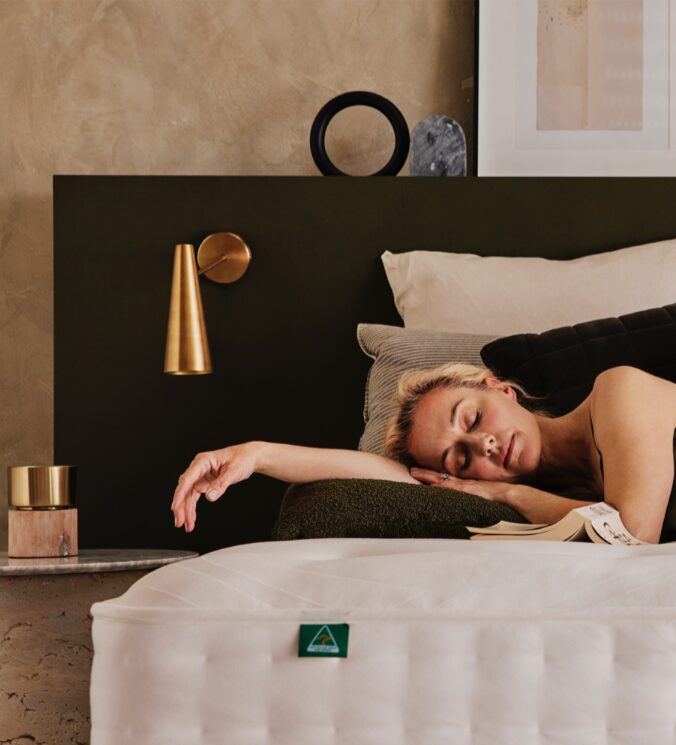 Let our Sleep Concierge help
Talk to our Sleep Concierge for a recommendation based on your personal needs.
This is by far the best mattress I have ever slept on. It was recommended to me by my sister as sleeping on this bed really helped with her back pain. And I can say that it has helped me immensely with my back issues. It is very comfortable and supportive.
Highly recommend this mattress
Multiple purchases have been made, for both family and our rental property. A good night's sleep is such a basic requirement for health and happiness. A good quality mattress is the foundation.
We will continue to be proud to buy Australian. Well made and THE BEST.
The last bed we had for 12 years – a queen size A.H. Beard was great so we upgraded to a king size and are very happy with the Grand Harmony plush – great that they are made in Australia.
Luxurious sleep isn't far away