Most of us associate changing homes with chaos and clutter. But moving house doesn't have to be as stressful as it seems.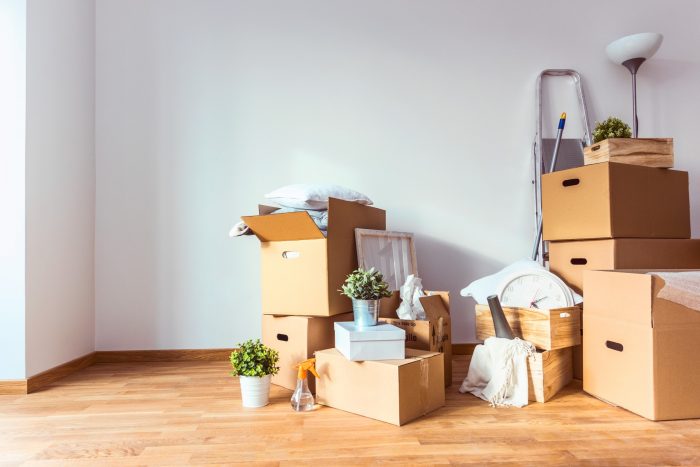 From planning the move to tidying up your home and disposing of old items (such as your mattress), there are plenty of moving parts to manage — literally. However, a little bit of planning, preparation and know-how goes a long way into making the process faster, easier, and even enjoyable.
If you're gearing up to move house, these six tips will make moving an absolute breeze.
1. Create a moving checklist and timeline
Before packing boxes or tidying up your home, it's a good idea to create a moving checklist. This list helps you to visually organise your move and ensure that you're not missing any crucial pieces before the move.
Here are just some of the items that you might include on your checklist:
If you're renting, notify your landlord or real estate agent that you're moving
Schedule time off if moving day falls on a work day
Find a removalist service, if you need one
Purchase packing essentials, including packing boxes, bubble wrap and packing tape
Consolidate and pack your belongings
Pay any outstanding bills you may have
Disconnect all utilities at your previous home, and reconnect them at your new home
Arrange cleaning for your previous home and your new home
Update your address details with your bank, phone provider, work, and more.
Redirect any mail or deliveries to your new address
Purchase removals insurance to protect your household items during the move
Take measurements of your furniture, including large pieces such as your bed, sofa, fridge or dining table
This is also the perfect time to create a rough timeline for everything that needs to be done before the move. Work backwards from moving day and schedule deadlines for key events, to ensure that nothing gets missed along the way.
2. Use it as an opportunity to declutter
We accumulate a lot of things in our homes over the years, but this doesn't mean that we need to take everything with us when we move. Moving houses is the perfect moment to declutter your home before you start packing things away into boxes — which means at the end of the day, you have less to actually pack.
Identify which furniture items you want to replace when you move homes, such as your mattress or base, and make a note of the items you want to toss and keep. If you have any pieces of furniture or other objects that you don't want to take, but are in good condition, it may be worth selling them online or donating them.
In addition to measuring your furniture, be sure to take measurements of the rooms in your new home before packing. This will give you an idea of how much furniture you can fit in, and what may need to be replaced — for example, your luxury king bed may be too big in the guest bedroom, or your sofa dimensions may be too small for your new living room.
3. Pack a little bit every day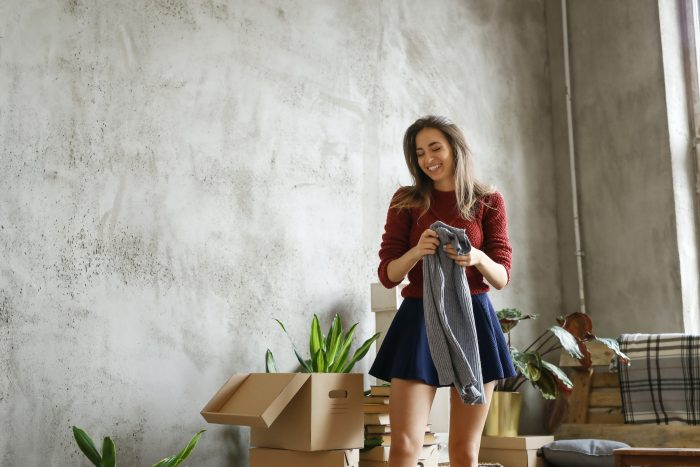 We all know the feeling: we procrastinate packing and, before we know it, moving day is upon us.
Doing a little bit every day saves us from the dreaded stress of last-minute packing. Set aside 15 to 60 minutes to pack every day, depending on how much time you have before the big move. Another approach could be to pack one room every day or every week, in order to break down the process into more manageable chunks.
Before packing a room, set aside the essentials that you use daily, such as chargers for your electronic devices or cooking utensils. This will save you from accidentally packing them away and needing to search for them later.
Tip: feeling bored while packing? This is also the perfect time to catch up on that podcast or audiobook you've always wanted to listen to.
4. Dispose of your old mattress
If you're replacing your mattress when moving homes, it's important to consider how you're going to dispose of your old bed.
Did you know?

Each year, around 1.6 to 1.8 million mattresses are sent to landfill in Australia. Recycling mattresses diverts beds from landfill, and recovers the components for recycling and reuse.
A.H. Beard is committed to reducing the impact of end-of-life mattresses on the environment. We are a founding member of the Australian Bedding Stewardship Council, which aims to significantly reduce mattresses going to landfill while supporting job creation for disadvantaged groups. To prevent your old mattress ending up in landfill, visit www.recyclemymattress.com.au to find a mattress recycler near you.
5. Take your time on moving day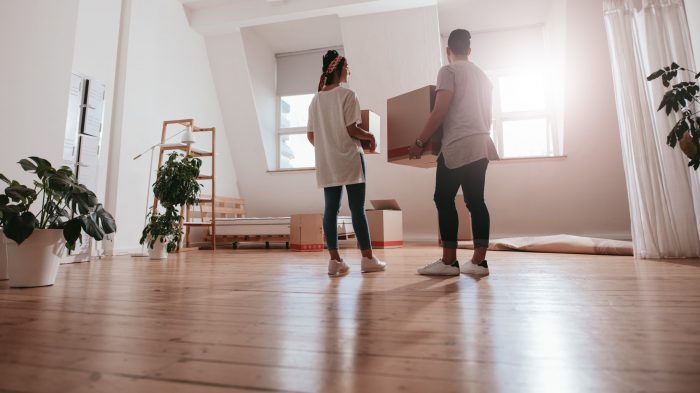 Like the preparation stage, the key to having a smooth moving day is to take your time. When it comes time to load up the truck, put the heaviest and largest furniture items in first (such as your bed frame or sofa), then finish with lighter items. Once you're at your new home, make the unpacking process as easy and efficient as possible by unloading each box in the room it will live in. This way, you unpack a room per day or per week — or delegate one room to each friend or family member helping you move.
If you're renting your new home, remember to take pictures of each room before bringing your boxes in. These photos are useful to have on hand to demonstrate the condition of the home before you moved in, including any existing damage. The same goes for your current home — take photos after you've moved out, so you have proof of the condition that you left the property in.
6. Remember to rotate your mattress in your new home
Whether you're looking to buy a mattress or bringing your current one with you, moving house is the perfect time to rotate your mattress. Regularly rotating our mattresses end–to-end should be part of your bed care routine to help extend the lifespan of your mattress.
Mark the current top of your mattress with a post-it or a tag before moving, so you know which way to rotate it in when moving. This is also an ideal moment to deep-clean your mattress, so your mattress is spick and span for your new home.
If you're taking your current mattress with you, here are a few tips to keep in mind when transporting it from your old home to your new home:
Cover your mattress to keep it free from dust while in transit
Check if your mattress can be stored upright. King Koil by A.H. Beard can be stored upright, as well as other spring mattresses. However, if your mattress is hand-tufted, or contains latex or gel, it needs to be stored flat
Don't lean anything against your mattress or place anything on your mattress
Last but not least, if you're purchasing a new mattress from A.H. Beard, such as the Domino, Nature's Rest, or King Koil mattress, you'll need to rotate your mattress every two weeks during the first four months to minimise body impressions and then monthly thereafter.
Looking for a new mattress for your next home? Find the right bed for you with A.H. Beard's Mattress Selector tool.