A well-organised and tidy bedroom is essential to getting a good night's rest.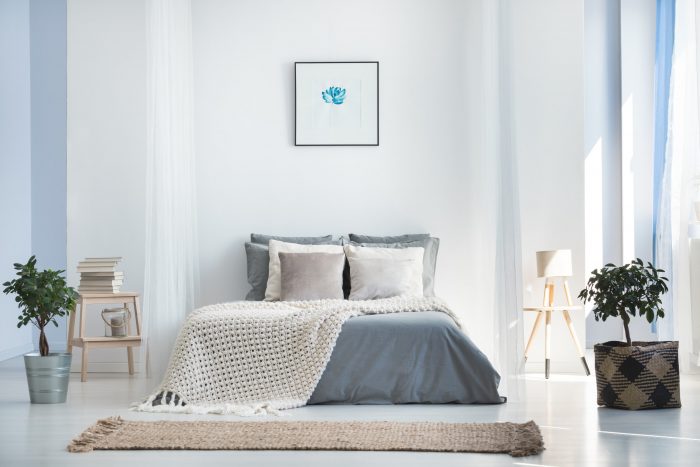 Our bedroom is where we begin each day, and where we unwind and rest at night. A clean, well-organised bedroom can help us feel better, increase productivity (especially during those groggy mornings!) and de-stress, both mentally and physically. In addition, studies have revealed that having a messy room can disturb our sleep, increase our stress levels, and even aggravate mental health issues such as depression.
Creating an organised and functional bedroom might feel like a chore, but there are a few tips and tricks to make it simple and worth your time. We've teamed up with interior designer and stylist Claire Larritt-Evans to help you rest easy with these 6 organisation tips for the bedroom.
1. Consider your daily routine
We all have our own unique bedtime rituals. Whether it's delving into a good book after the kids have gone to sleep, doing some wind-down stretches or simply collapsing into bed, your routine needs to be a reflection the day that has been and meet the day ahead. Designing our bedrooms around our individual routines makes it easier to relax and unwind at night, as well as easier to get up and go in the morning.
Think back to your morning and evening bedroom rituals. How can you bring more of this routine into your room in a way that's considered, or that can help strengthen your habits?
It might be something as simple as ensuring there is sufficient space in your bedside table to store your book, beauty products and other items. At the time you may want to consider removing your phone charger from next to your bed, to avoid the temptation of late night scrolling and the exposure to blue light that is emitted from devices. These small changes will make a big difference over time, and help make your bedroom your own.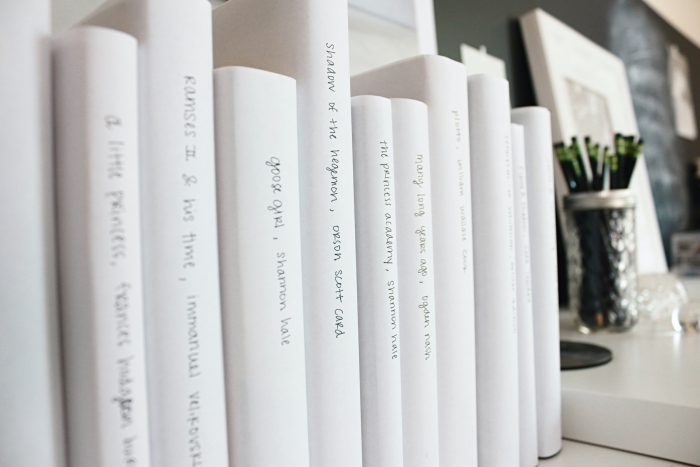 2. Create different 'zones' in your room
Now more than ever, our bedrooms have to deliver on multiple functions. You may want to add a soft and tactile sofa or armchair like the Leeroy from Jardan and side table to create your very own reading nook, or add a dresser and mirror next to your wardrobe to create a small area for self care.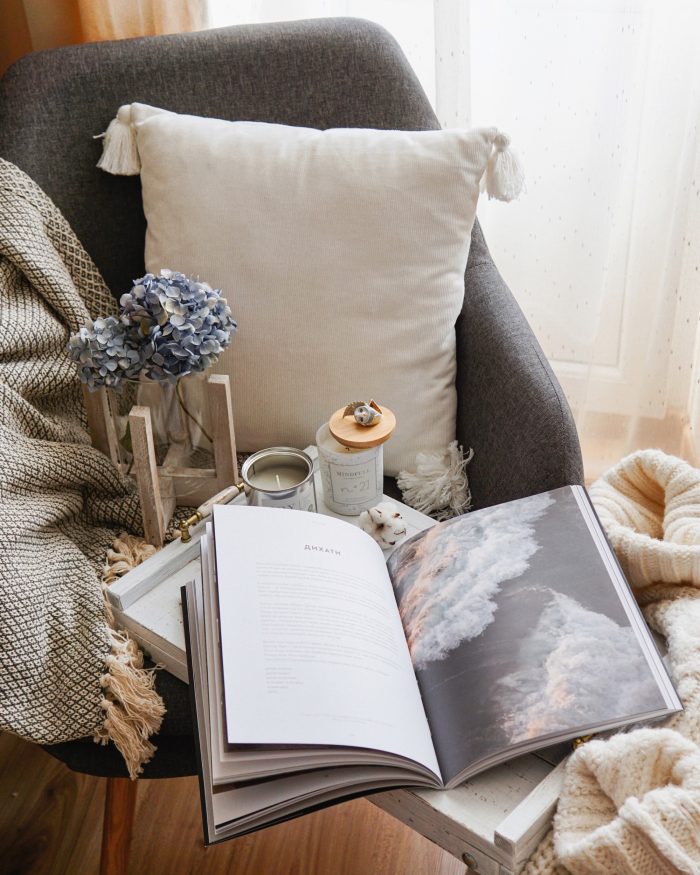 3. Invest in functional, yet stylish pieces
Short on space? There is a shift towards catering pieces for smaller rooms. Your bedroom styling choices can assist you better organising your things, without compromising on style. Here are a few of our favourite ideas:
Don't hide your favourite jewellery pieces away in a box, try the ferm LIVING Obu Jewellery Stand to display your favourite pieces
Invest in a laundry bag that enhances your room's styling, whilst hiding your dirty laundry. I love using oversized Uashmama Paper Bags as laundry bags
If you're buying new furniture for your room and you're short on space, look for items that offer additional space, such as a storage ottoman or a nightstand with drawers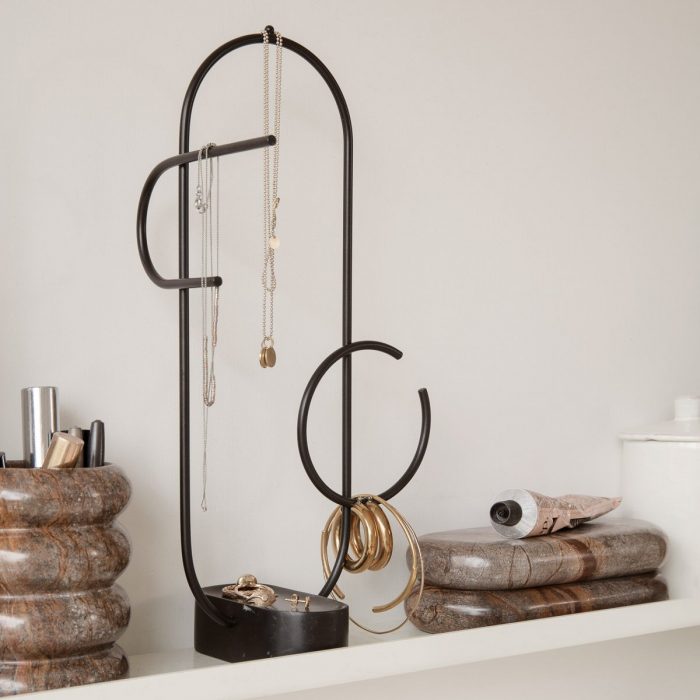 Pictured: ferm LIVING Obu Jewellery Stand
4. Structure and declutter your wardrobe
Our wardrobes can be a huge source of chaos and clutter, particularly if we don't take the time to organise it well. If your closet is packed to the brim with old clothes and shoes, it may be time to conduct a wardrobe spring clean.
Go through your clothing every season, donate any items you might not want, and store away any clothing that you may not need to wear for a while (such as warm coats during the summer). Keep only the items that you really love and will wear regularly, and organise them in a way that works best for you (I am known to have my clothes colour coordinated and categorised by style and kind).
Bedroom organisation tip: before going to bed, hang your outfit for the next day on your door. This is one of the most simple bedroom home hacks, and means there'll be one less thing to think about in the morning.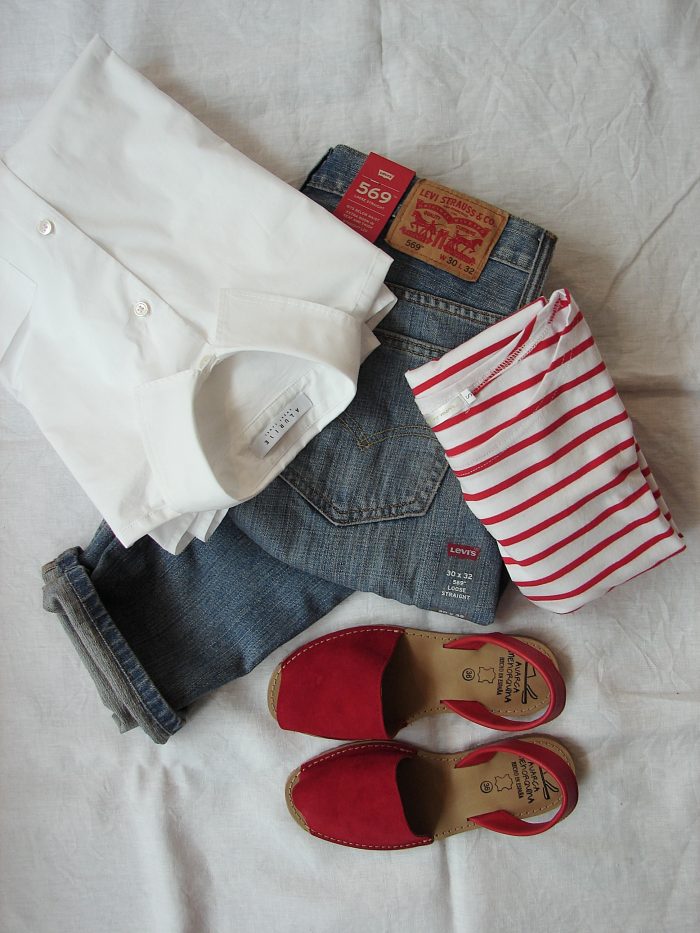 5. Store items under your bed
Our bed is the place where we rest our bodies each night, but it can also be a useful place to store items. The area underneath your bed is ideal if you're running out of storage space and need a place to put away items that aren't frequently used, such as luggage, spare linens, blankets, and out-of-season clothing.
Some ensemble bases come with space-saving storage drawers, which makes decluttering and organising a breeze. Alternatively, purchase a rolling storage container or plastic storage boxes and sort your items into different boxes. Label each container to make it easy to find items at a quick glance, and be sure to cover them with a lid to keep everything clean and dust-free.
6. Don't forget about the hidden areas
Out of sight, out of mind. This might be how the saying goes, but that doesn't mean it applies to our bedroom. It's easy to put away extra items into the side table drawer with every intention of sorting them out later, only to have them accumulate over time.
Make a point to regularly clean out your "out of sight" areas when tidying your room. If you have a few sentimental items that you want to keep in your bedroom, buy a dedicated container to store these in.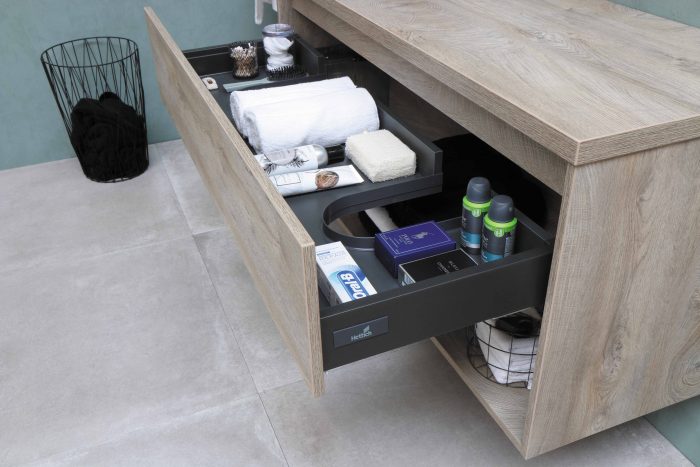 Looking to reorganise your room? Complete your bedroom with an ensemble base from A.H. Beard. These space-saving storage bases provide a durable and supportive foundation for your mattress, while giving you plenty of extra room for bedroom essentials.