Pip Goldsmith, Creative Director of The Boathouse, has shared her key insights and tips for styling the bedroom. Pip has played a pivotal part in the expansion of The Boathouse Group from venue into homewares store and most recently accommodation by creating spaces with a unique and eye catching design identity that embody everything that is great about being by the sea.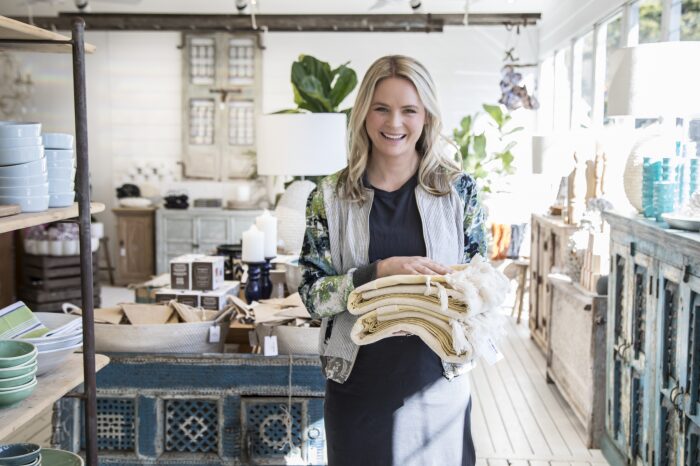 To read our Q&A with Pip, click here.
Having created stunning bedroom designs for the Boathouse Patonga and Barrenjoey House Palm Beach we were thrilled to have the chance to chat with Pip about her tips to create the perfect bedroom.
Pip Goldsmith from The Boathouse Group,
Tips to Creating the Perfect Bedroom
1. Make your bed every morning
I will always go to the effort to make my bed every single morning. It is a nice way to start off each day feeling organised, setting the tone for the rest of the day. I also love my sheets to be tightly tucked in with hospital corners.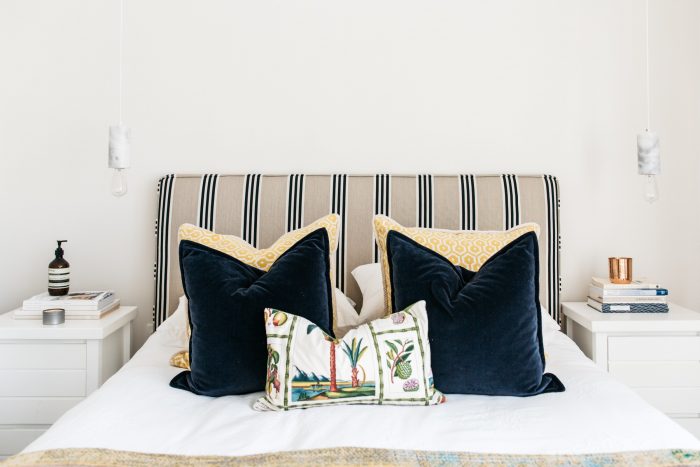 2. Layer your cushions
When it comes to cushions, I recommend starting with four pillows at the back of your bed. In front of those four pillows, a collection of mixed print and coloured European cushions looks brilliant and helps with adding some more dimension to your bedroom styling. If those cushions are double sided, you can flip them around as you please for varying looks. Personally, I will opt for feather European cushions, as well as hypoallergenic sleeping pillows. Good quality sleeping pillows are essential for a good night's sleep, and European cushions should be soft so they are comfortable to rest on when reading.
3. Add in an armchair
As a mum to two young children, I have loved having an armchair in my bedroom. It provides an additional haven for me to escape to if I am ever needing some time to myself. An armchair is the perfect spot for some quiet time, where I can just relax and dive into a good book. I keep my bed linen relatively simple, adding texture and colour to the space with an upholstered armchair.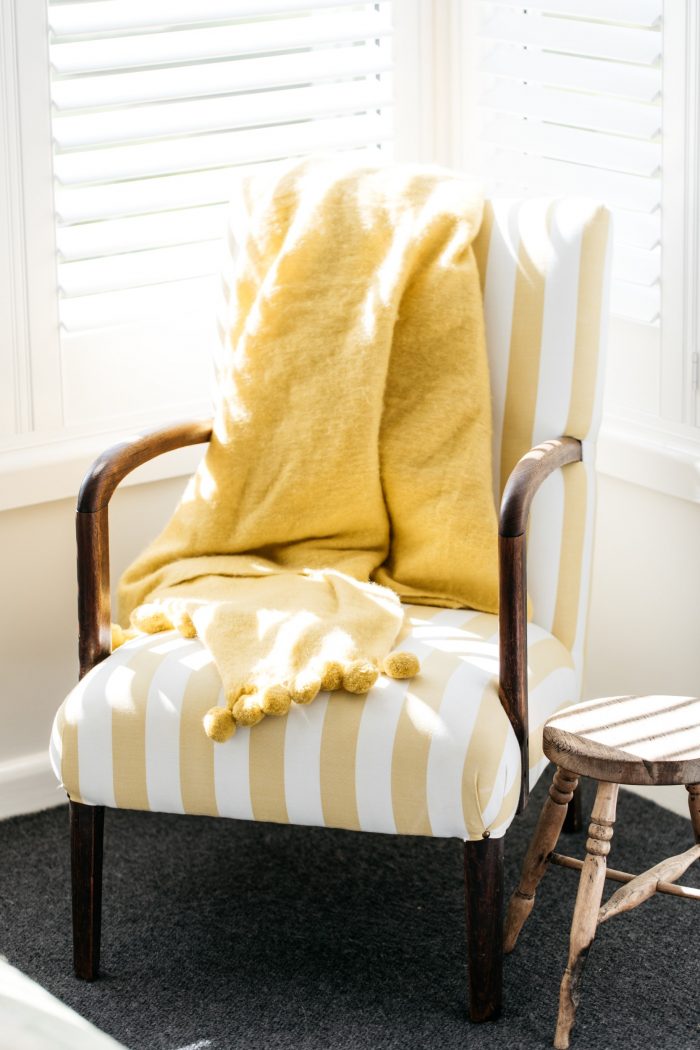 4. Bedside tables
It is very important to consider the proportion of things that you keep on your bedside tables. Lamps and decorative pieces can easily take up a lot of space and become overbearing. I always love a bedside lamp with a beautiful patterned shade to help compliment the bed head. My go-to decorative pieces to keep on the bedsides are books and shells. Bedside tables must be practical, so I will always ensure there is enough free space for a glass of water or a cup of tea.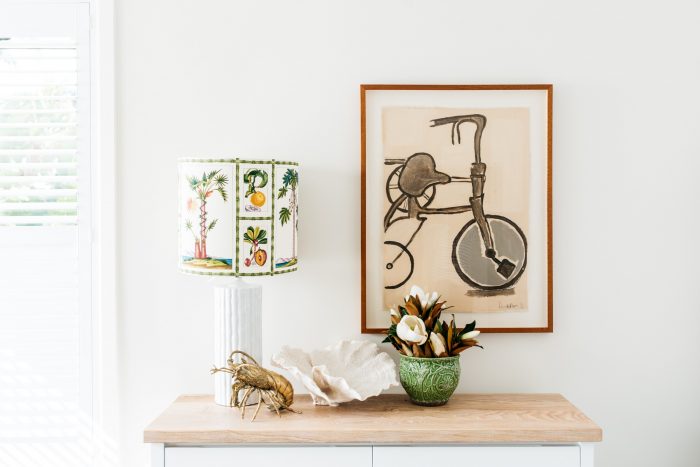 5. Cosy the room up with a rug
If you have floorboards in your bedroom, a rug is the perfect solution to make it feel cosy. The feeling of stepping onto a rug is comforting and especially appreciated in the cooler months as it gives your feet something warm to walk over. Rugs are also a great way to add additional texture to your bedroom design, protecting your floorboards at the same time.
6. Linen spray for freshness
Between washes and before remaking my bed each morning, I will use a linen spray on my sheets. This makes them feel fresh all the time, rather than just after I wash them. My favourite spray that I like to recommend is from The Aromatherapy Co.
To see more from Pip Goldsmith, be sure to follow her on Instagram @p.m.goldsmith