At A.H. Beard, we have always been big believers in the Australian spirit, and our nation's solidarity during difficult times. Since late March, as a company we have been doing everything we can to help keep Aussies and Kiwis safe and supported throughout COVID-19.
As a fourth-generation owned and operated family business, we're passionate about supporting local manufacturing. Our mattresses are proudly made in Australia and New Zealand, and we are committed to helping you get the rest you deserve, particularly as we spend more time at home.
We're also deeply passionate about innovation and collaboration, particularly in times of crisis. We're committed to doing our part as an Australian mattress company and have recently partnered with a group of Aussie manufacturers to produce emergency hospital beds in response to COVID-19. Together, we're helping our hospitals meet the surge in capacity brought on by the pandemic.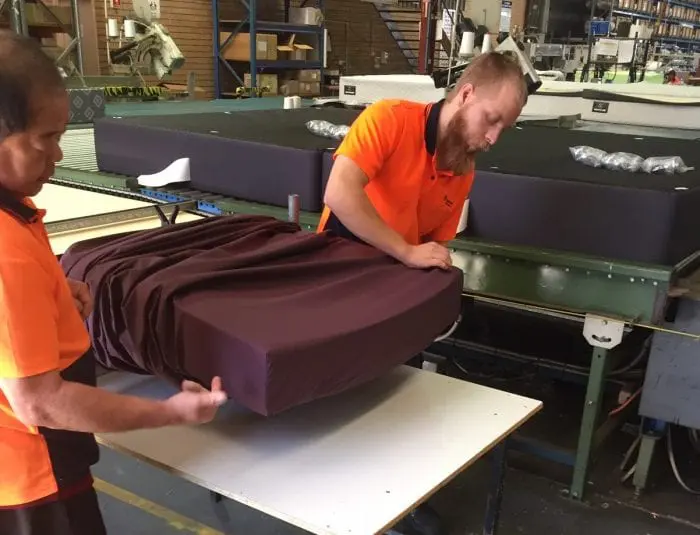 We are proud to announce that we have partnered with Stryker South Pacific and three Aussie manufacturers to launch the Emergency Relief Bed project — an initiative that provides much-needed support for hospitals and care facilities during the pandemic. Through this project, we'll help manufacture over 1,000 additional emergency Australian-made beds per week to boost our nation's health response, while also supporting neighbouring countries in their COVID-19 response efforts.
COVID-19 has put pressure on the healthcare system, as some of our hospitals struggle to meet the surge in capacity as a result of the pandemic. The Emergency Relief Bed was first released by U.S. medical supply company Stryker, to aid the high demand for patient beds in hospitals, pop-up care facilities and makeshift centres like those in New York's Central Park. 
The Emergency Relief Bed features a 30-degree Head of Bed angle to better accommodate patients experiencing respiratory distress, along with a low height, 6" thick Australian-made mattress and attached IV pole, which allow front line workers to easily move and position patients effectively. The bed can also be manufactured rapidly, as well as easily stored and reassembled — providing the flexibility and agility to protect patients and support healthcare workers in the fight against the pandemic.
Joining forces with like-minded teams at AmTek Australia, Fallshaw Wheels & Castors and Varley Group, A.H. Beard has helped to adapt and realise the innovative, low-cost, readily available emergency bed in Australia — all in under one week. A.H. Beard is making mattresses for the bed, while the other local manufacturers will assist with designing and producing the frame, wheels and fabric. 
The first beds have been delivered to Western Australian hospitals, with more planned for other states and territories.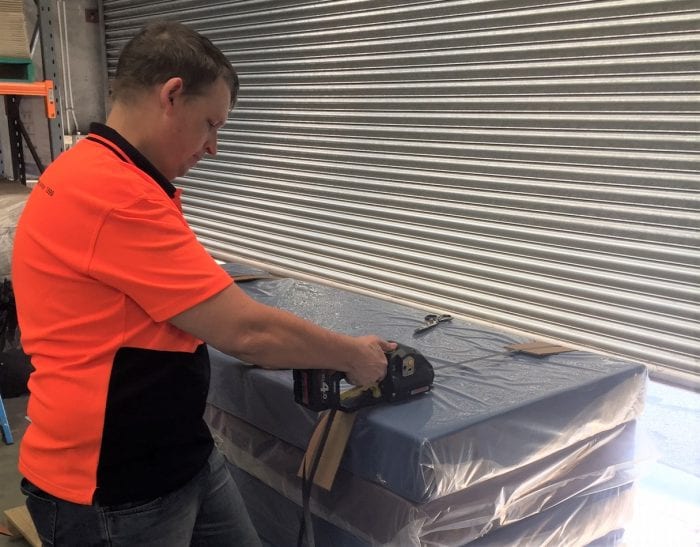 We've been committed to innovation and excellence for the past 120 years. We started out in 1899 making tufted horsehair mattresses. Since then, we've come a long way to produce a range of mattresses such as the International Chiropractor approved King Koil range, and innovative smart sleep solutions including adjustable bed bases and sleep trackers.
Beyond innovation in sleep, we're passionate about giving back to our local communities and supporting the Australian economy. We employ over 400 dedicated and highly skilled people across Australia and New Zealand, and export quality Australian-made sleep solutions to countries around the world. A.H. Beard has also partnered with the Australian Institute of Sport to rally behind young Australian Olympic athletes, and give them the rest they need to perform at their best.
To learn more about who we are and how we continuously support our customers, employees, and the broader community, read our story here.