A.H. Beard is the official mattress partner of the Australian Institute of Sport.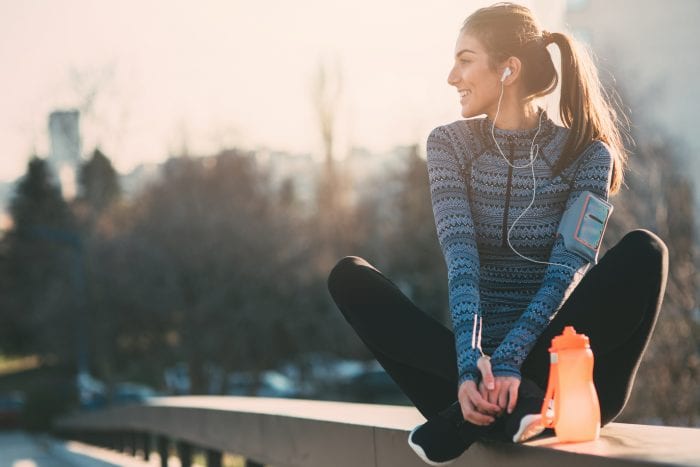 Peak performance starts with your best night's sleep: when you sleep better, you perform better
The Australian Institute of Sport (AIS) leads a high-performance sports program that supports Australian athletes to achieve international success. Sleep is one of the best forms of recovery for athletes – and the AIS trusts A.H. Beard to provide its world-class Olympic and Paralympic athletes with supportive, comfortable mattresses that provide a deep restorative sleep. The AIS has fitted out their Altitude House facility with our A.H. Beard Domino mattresses. Altitude House is an immersive specialist training house designed to imitate a high-altitude, low-oxygen atmosphere. This is just one of the ways that Domino mattresses are helping Australia's top athletes perform at their best on the track, in the pool, and in life.
But it's not just AIS athletes who can benefit from better sleep. For anyone looking to improve their performance and overall fitness, sleep is your secret weapon. Sleep affects every area of our wellbeing, from our energy levels, our ability to focus, our mental health to our overall mood. The importance of sleep is often overlooked when it comes to enhancing our physical performance. When we exercise, we put a greater demand on our body's muscles – and as such, we need to make sure we are giving our muscles the best possible chance to repair and recover through the night.
Here is why a good night's sleep is essential to improving your performance on the sports field, gym, track, and in your everyday life.
Sleep is nature's performance booster
We all know that exercising and eating well is essential for staying healthy. But if we aren't sleeping right, we might be sabotaging efforts to get healthy and fit.
Sleep provides our bodies with the rest it needs to exert energy the next day, and also allows them to repair from the energy spent. It is during sleep that our muscles and tissues repair and recover. Sleep also allows our bodies to produce the growth hormone that is essential for athletic recovery and building lean muscle (1). Exercising and exerting our muscles to their full potential is good – but it also means ensuring we are resting as best we can, too. And the best way to do this is sleeping.
A proper night's sleep will leave you feeling more motivated to get moving
Sleep has been proven to improve our energy levels, our ability to concentrate and our overall mood. In a sleep study by Royal Philips, it was found that after a bad night's sleep, 52% of Australian adults report they aren't as motivated (2). If you wake up well-rested, you're more likely to start the day with a fresh, positive mindset. Proper sleep increases your chances of feeling inspired to get to the gym, track, pool or sports field – or to simply call a friend and go for a walk outdoors.
Why is A.H. Beard the official choice of the AIS?
The Australian Institute of Sport produces athletes that are among the world's best. AIS athletes compete at Olympic, Paralympic and World levels, and as such, they need to ensure they're providing their bodies with the best night's sleep possible.
A.H. Beard Domino Mattresses have been specifically designed with athletes in mind
A result of decades of sleep research and innovation, Domino Mattresses provide exceptional comfort and support to help you achieve optimal physical performance.
Support: Domino mattresses deliver total-body support for a deeper, more restful sleep. Individually wrapped pocket springs contour to your body's shape, providing full-body support that is tailored to you. These pocket springs also minimise partner disturbance, so both yourself and your partner can wake up feeling more well-rested in the morning.
Pressure relief: Many Domino mattresses feature strategically-placed Climalux latex which increases airflow with its perforated, 3D design. Latex is renowned for its pressure-relieving qualities and exceptional resilience.
Asthma and allergy friendly: A.H. Beard mattresses are the only ones approved by the National Asthma Council to carry the Sensitive Choice blue butterfly symbol. They provide long-term protection against bacteria, mould, dust mites and other allergens.
Couldn't you do with a little performance boost? Check out the AIS-endorsed A.H. Beard Mattresses today to learn how they can improve your performance.
The Intimate Relationship Between Fitness and Sleep
https://www.everydayhealth.com/fitness/intimate-relationship-between-fitness-sleep/
5 Ways Sleep Can Increase Your Energy
https://ahbeard.com/sleepcoach/5-ways-better-sleep-can-increase-your-energy/
Sleep, Athletic Performance and Recovery, National Sleep Foundation
https://www.sleepfoundation.org/articles/sleep-athletic-performance-and-recovery