Nestle yourself in the tranquil landscape of One&Only Wolgan Valley.
One&Only Wolgan Valley
This ultra-luxury resort is completely devoted to nature, sitting on a 2800-hectare reserve in the Greater Blue Mountains World Heritage Area.
Settle into your secluded homestead-style villa, soaking in the warmth of sunlight through the floor-to-ceiling windows that provide uninterrupted views of the sprawling Australian landscape.
One&Only promotes seasonal wellness and embraces the private surrounding nature.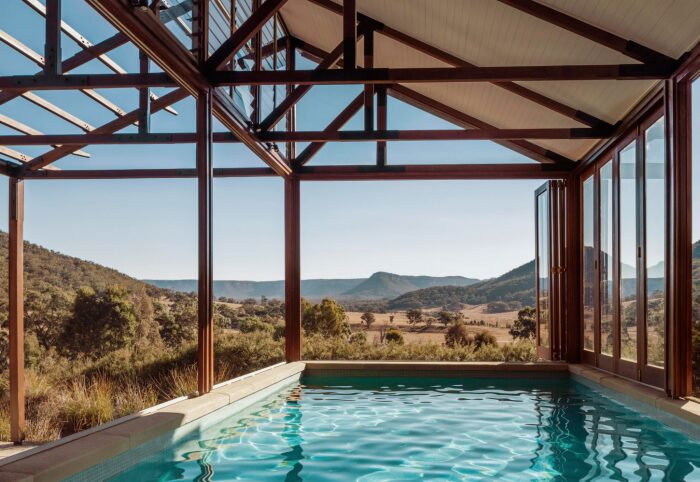 Show me the room!
Three abode options are on offer:
The 1 Bed Heritage Villa
The 2 Bed Wollemi Villa
The 3 Bed Wolgan Villa
All villas are equipped with A.H. Beard beds, ensuring maximum comfort for your stay.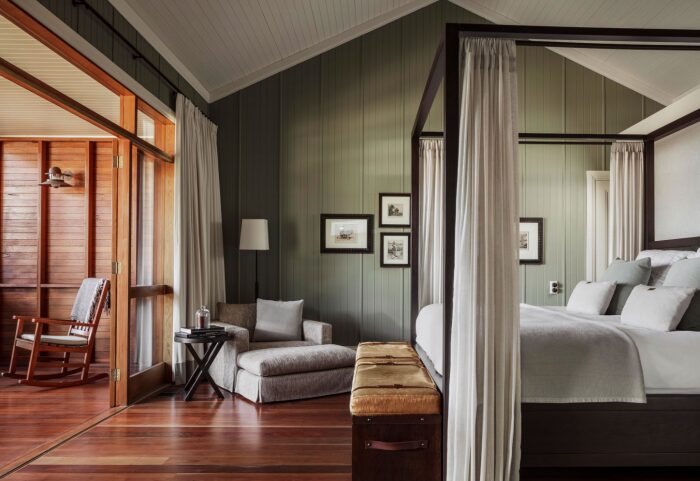 The wooden, lofty villas have a warming atmosphere with spacious living areas, cosy fireplaces and private pools. Sit on your private veranda to watch nature pass (or hop) by.
How do I get there?
The resort is a three-hour scenic drive from Sydney but with such picturesque views, you are guaranteed to get lost in time.
After something more unique? Treat yourself to the unforgettable aerial experience of a helicopter journey over the Sydney cityscape and across the expansive Greater Blue Mountains.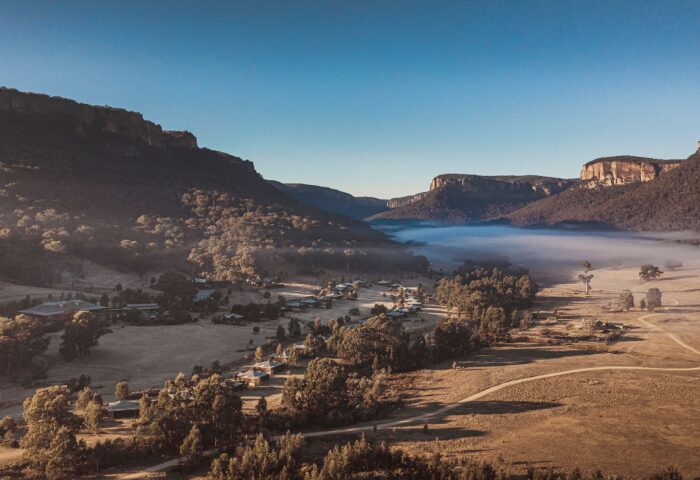 Give me some adventure!
Familiarise yourself with the flow of the valley on horseback, or experience the rugged terrain on a 4WD safari or mountain bike. Looking for more? The tennis courts, yoga mats and infinity pool await.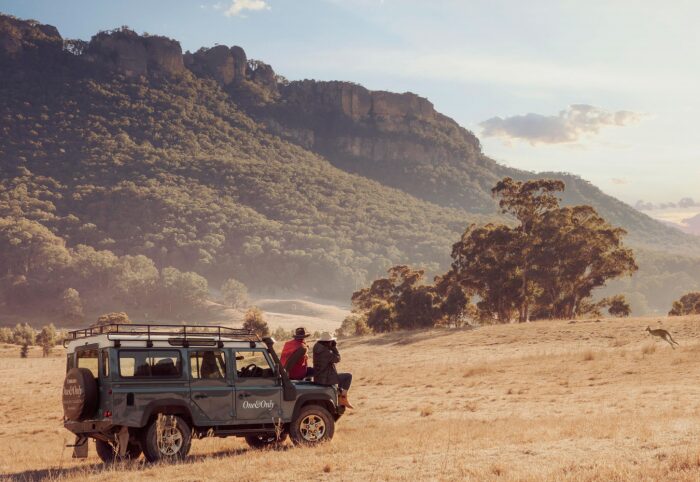 Take yourself bushwalking and learn about the local wildlife and cultural heritage of the valley. And when night strikes, settle around the warmth of a campfire and take in the stargazing spectacle that envelops you.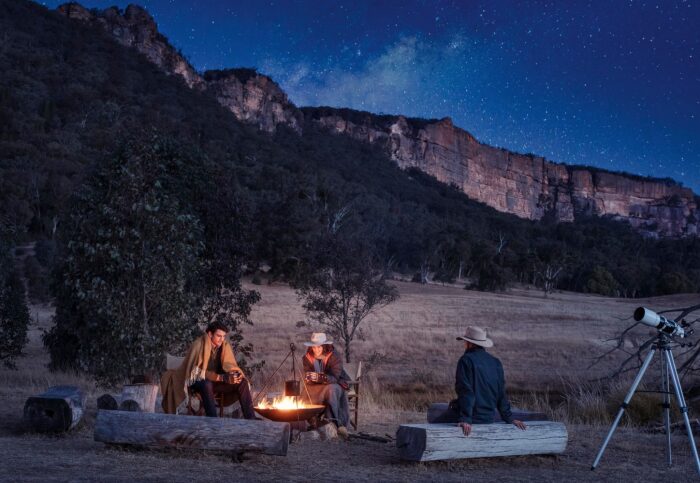 Want to wind down?
To set the tone for a relaxing stay or to top off an adventurous day, take yourself to the secluded treatment suites and indulge in the holistic wellbeing treatments that One&Only has to offer.
Complete your wind down experience with a visit to the steam rooms, tranquil sauna and Japanese-style soaking tub.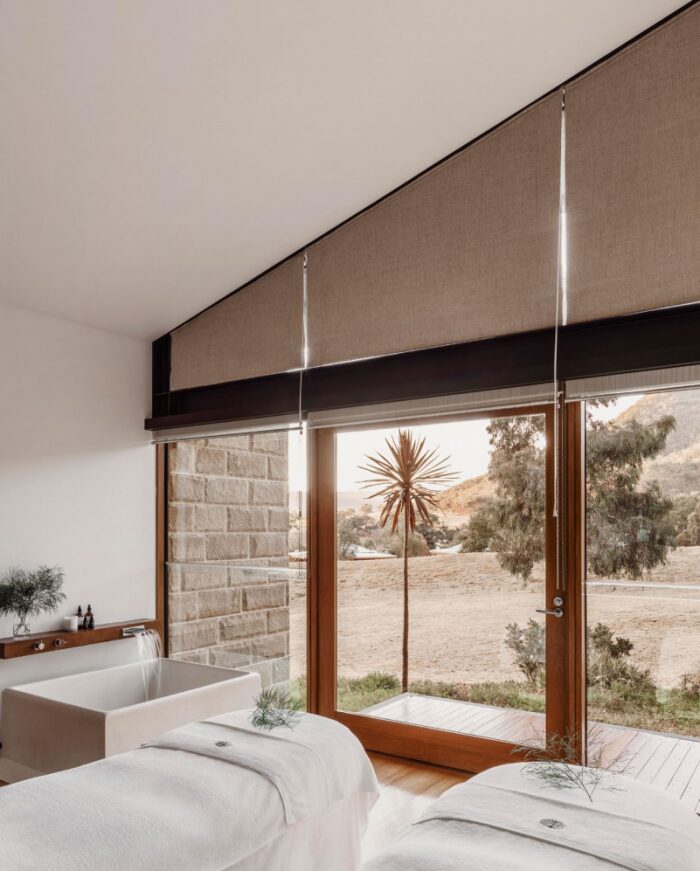 If you have time, pop into town!
Cassiopeia offers Katoomba's most appealing coffee experience, roasting their own beans and creating an inviting atmosphere for either a quick takeaway or a relaxed sit down.
Hominy Bakery is the perfect stopover for the drive from Sydney or a quick trip into town. Head here for a great pie or delicious baked goods.
Want to check out more local tourist destinations? Add Echo Point and The Three Sisters to your list. Make it a day trip and get your hike on to witness some of Australia's most iconic viewpoints.
Can I bring the kids along?
Let your kids learn all about bush survival skills as they become little Wolgan Rangers. Whether they're keen on seeking fossils, shooting arrows, playing tennis or taking part in creative workshops, they'll be hard pressed to run out of activities.
Finish off the day with a family movie night by the fire, under the blanket of stars overhead.
The dining experience:
Whether you fancy a gourmet picnic amongst the sprawling landscape of Wolgan Valley or a fireside dinner, One&Only boasts a seasonal menu focused on natural wellness.
Its 1832 Heritage Garden produces home-grown flavours ranging from fresh herbs to earthy root-vegetables, free-range meats and rich cheeses. All food on offer is inspired by the surrounding nature.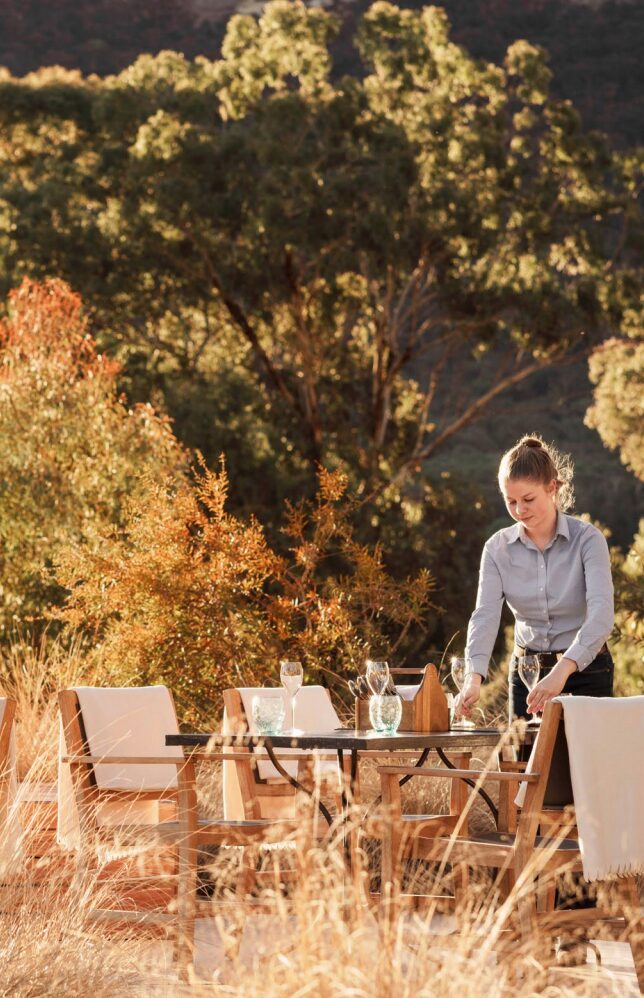 Revitalise yourself in the secluded getaway that One&Only Wolgan Valley has to offer.