If there was ever a place to rest and dream it's Lancemore Lindenderry Red Hill.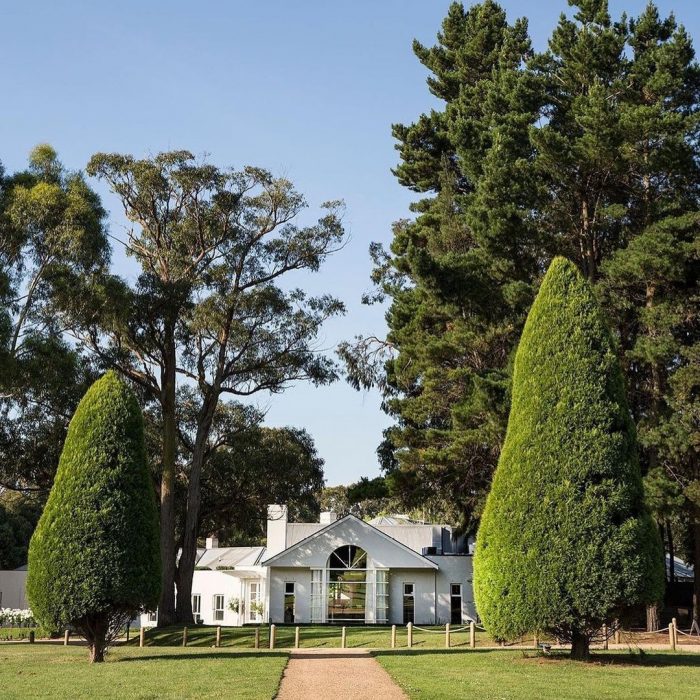 Set in the very heart of Red Hill amongst 34 stunning acres of gardens and vines, this luxury boutique hotel is positioned perfectly to soak up the view of the spectacular Mornington Peninsula.
Pure-sand beaches, soul-enriched nature, artisan produce and mere minutes from the region's most revered cool climate wineries!
The Suites
Lancemore Lindenderry offers one of the most romantic and luxurious hotel spaces in Australia, with 40 elegant & spacious guest rooms designed with quality furnishings, including luxurious A.H. Beard beds, and fittings complementing a relaxed, informal style.
With courtyard and vineyard wings to their Garden and Balcony Suites, you will be spoilt for space and choice. After a day of exploring the farmgate trails or visiting cellar doors, hiking coastal tracks or splashing along the stretches of pristine seashore, your room at Lancemore Lindenderry Red Hill is a warm and tranquil retreat to unwind.
To Eat & Drink
Lancemore Lindenderry's very own Dining Room and Cellar Door are a must! The Dining Room offers deliciously fresh, seasonal produce straight from the paddock with a classic European style, paired perfectly with award-winning Lindenderry Wines.
Lindenderry Wines are best known for their cool climate Chardonnay and Pinot Noir, with their Cellar Door coming to life from 11.30am – 5.00pm every weekend. Don't miss the wood-fire pizza oven when the sun is out, and the vines are blooming!
Explore the Surrounds
To feel the sand between your toes take a walk along Canadian Bay Beach, the Rosebud foreshore or the Back Beach at Flinders.
For more of a challenge, put on your sturdiest hiking boots and prepare for a thrill at Point Nepean National Park.
Or, if you're feeling like the weather is perfect for a picnic, pack your hamper with treats from Cellar & Pantry and head to Sea Winds Gardens where there is a bounty of secluded spots hidden among the native and formal gardens.
Rest and dream sweetly at the Lancemore Lindenderry Red Hill.