Answers to common queries about choosing and caring for your mattress. Can't find what you're looking for? Ask us anything via chat or get in touch.
Other popular questions
No, we don't sell damaged, returned, or refurbished products. These products are considered second-hand and are not covered under our Warranty.
Unfortunately, we do not offer discounts for repeat customers.
A.H. Beard does not have a trade in program available. A.H. Beard is a proud partner of Soft Landing mattress recycling, and can recycle your mattress for a small fee. Please arrange this upon purchasing your new A.H. Beard mattress.
AH Beard mattresses have comfort layers made of locally sourced delicate fibres like cotton, wool and cashmere. When weight is applied to these fibres for sustained periods of time, a body indentation may form as they contour to suit the sleeper.
Body indentations or imprints are normal and may occur in most mattresses. This does not affect your product's comfort or support. A.H. Beard tests each mattress model and sets the highest industry standard in body impression allowance, guaranteeing your body imprint should not be greater than 40mm.
More information can be found in Bed Care and Guarantee guide found here: https://ahbeard.com/guarantee-brochure/
Your bedroom should be your personal sanctuary of rest and recovery. The ideal bedroom is one that is cool, dark, quiet, clutter free, and comfy.
KEEP YOUR BEDROOM COOL
The ideal temperature for sleeping is between 18 – 22 degrees Celsius. If you don't have an air conditioner, consider opening windows, turning on a fan or opting for linen and pyjamas made from natural fibres to help regulate body temperature.
KEEP YOUR BEDROOM DARK
Our bodies require darkness to release melatonin, the natural sleep hormone. Where possible, remove any harsh white light emitted from lights and screens and use block out blinds to help minimise any light entering your bedroom from outside.
KEEP YOUR BEDROOM QUIET
It isn't noise alone that interrupts our sleep; it is the inconsistency between silence and noise. Wearing earplugs or introducing soft noises like a fan, meditation music or soothing sounds can help minimise the chance of a barking dog or car horn waking you.
KEEP YOUR BEDROOM CLUTTER FREE
When your room is clean and clutter free, you are more likely to be in the right frame of mind for sleep. Removing items like a computer or an exercise machine can help make a bedroom more conducive to sleep.
INVEST IN GOOD SLEEP
When the right mattress is paired with a good pillow, together they support your head and neck, and keep your shoulders, hips, and spine in alignment for a great night's sleep. Invest in the biggest mattress you can fit, at the highest quality you can afford, and you'll be repaid in deeper, more rejuvenating sleep.
>You can learn more here: Why chiropractors recommend King Koil for spinal alignment
Spinal alignment is essential for healthy, restorative sleep. When your spine is properly supported in a straight line from head to hips, you have the ideal conditions for what we at A.H. Beard call premium sleep.
During premium sleep your body goes through four to six sleep cycles, alternating through light sleep, deep sleep and REM (or dream) sleep.
A night of premium sleep allows your body to restore its cells, repair its muscles and cleanse the neural pathways in your brain and nervous system.
The benefits of premium sleep include improved memory, stronger immune system, enhanced mood and increased productivity.
At A.H. Beard, we take spinal support very seriously. So do the experts at the International Chiropractors Association, which is why they endorse our Reflex Support Technology, which provides exactly the right amount of support for your body wherever and whenever it's needed throughout the night.
Yes. A.H. Beard is a family business that creates employment and wealth for families and communities in Australia and New Zealand.
All A.H. Beard mattresses have a settling-in period of around 6-12 weeks. As your mattress is made using brand new materials, it may take a few weeks for them to conform to your body shape. This is completely normal – the mattress will adapt to your shape, weight and sleeping positions over time. This time period will vary based on your weight, height and length of sleep each night.
Can't find the answers you need? Get in touch. We'd love to help.
Not sure how to pick the right mattress?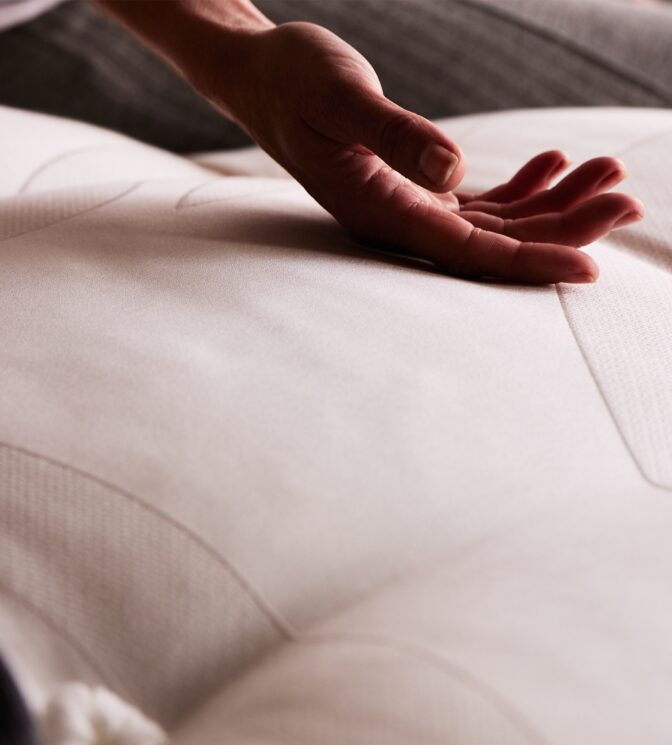 Try our Mattress Finder
Answer a few simple questions and let your mattress find you.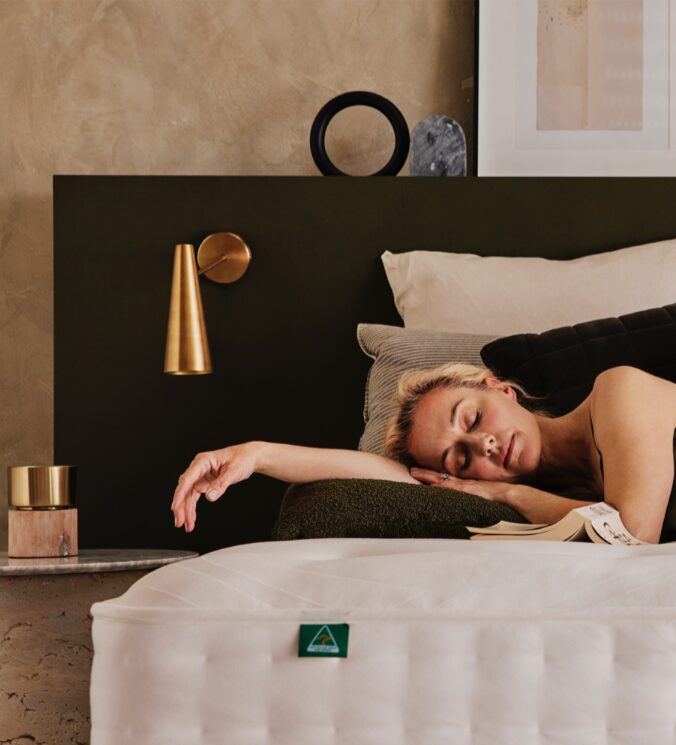 Let our Sleep Concierge help
Talk to our Sleep Concierge for a recommendation based on your personal needs.
This is by far the best mattress I have ever slept on. It was recommended to me by my sister as sleeping on this bed really helped with her back pain. And I can say that it has helped me immensely with my back issues. It is very comfortable and supportive.
Highly recommend this mattress
Multiple purchases have been made, for both family and our rental property. A good night's sleep is such a basic requirement for health and happiness. A good quality mattress is the foundation.
We will continue to be proud to buy Australian. Well made and THE BEST.
The last bed we had for 12 years – a queen size A.H. Beard was great so we upgraded to a king size and are very happy with the Grand Harmony plush – great that they are made in Australia.
Rejuvenating
sleep isn't far away