As recommended by the CHOICE® experts

A globally recognised, best-selling mattress brand, approved by the experts. 
The King Koil Chiro Valor Firm mattress provides exceptional spinal support whatever your shape and size, and minimises partner disturbance while you're sleeping. Available at Harvey Norman stores.

CHOICE® Recommended Mattress
Featured as a top-rated mattress in CHOICE® tests for comfort, performance, and quality.
CHOICE® is Australia's leading consumer advocacy group and offers independent and unbiased reviews, product tests, articles, information and buying guides from experts.

Innovative Reflex support system
The only ones recommended by the International Chiropractors Association (ICA).
Our patented Reflex support technology responds to your unique size and shape to deliver the level of support your body needs while minimising partner disturbance.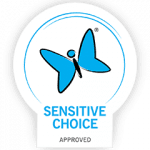 Breathe and rest easy
Sensitive Choice approved.
A.H. Beard's King Koil Chiro Valor Firm mattress is approved by the National Asthma Council of Australia to carry the Sensitive Choice blue butterfly symbol. It offers long-term protection against dust mites and their allergens, mould and bacteria.

Proudly made in Australia
Family-owned and operated since 1899.
For over 120 years, A.H. Beard has been improving lives through better sleep. A.H. Beard employs over 400 people, and all of our products are made in Australia and New Zealand.

Designed to last
10-year guarantee.
We are committed to giving you quality sleep for years to come — that's why every King Koil by A.H. Beard mattress comes with a 10-year guarantee.