Made to make tomorrow better
Every component in an A.H. Beard Origins mattress – from the Australian wool and natural fabrics to the revolutionary spring support systems – is chosen for its sleep-enhancing qualities, the sustainability of its source and end-of-life recyclability.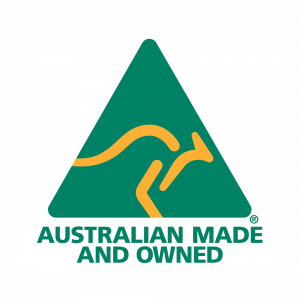 Each Origins mattress is stitched by hand, making it easy to disassemble so the components can be reused at the end of your mattress's life.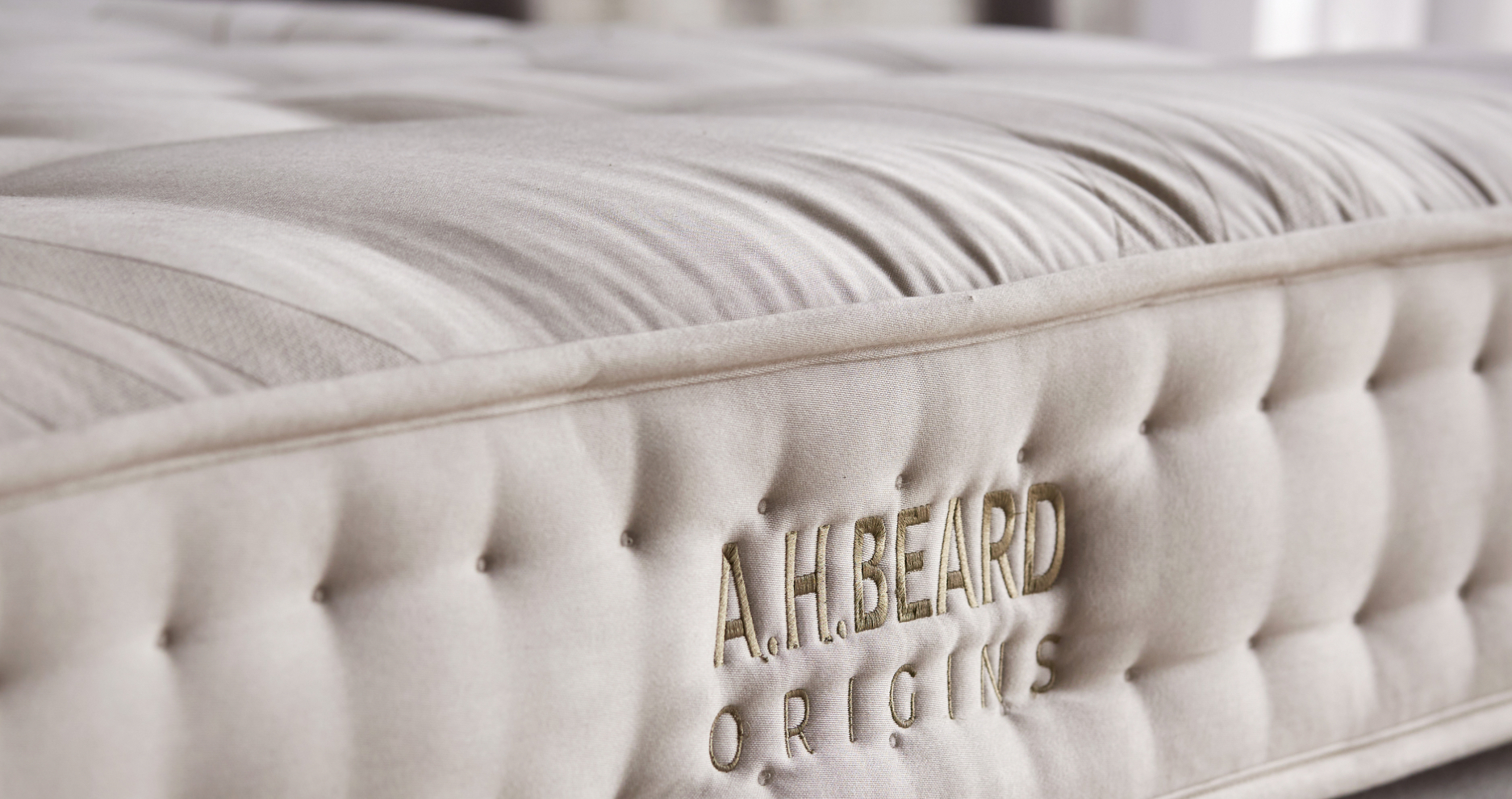 Found in our Prosperity range, EvoCoil® is the world's first 100%
fully recyclable
pocket spring support system.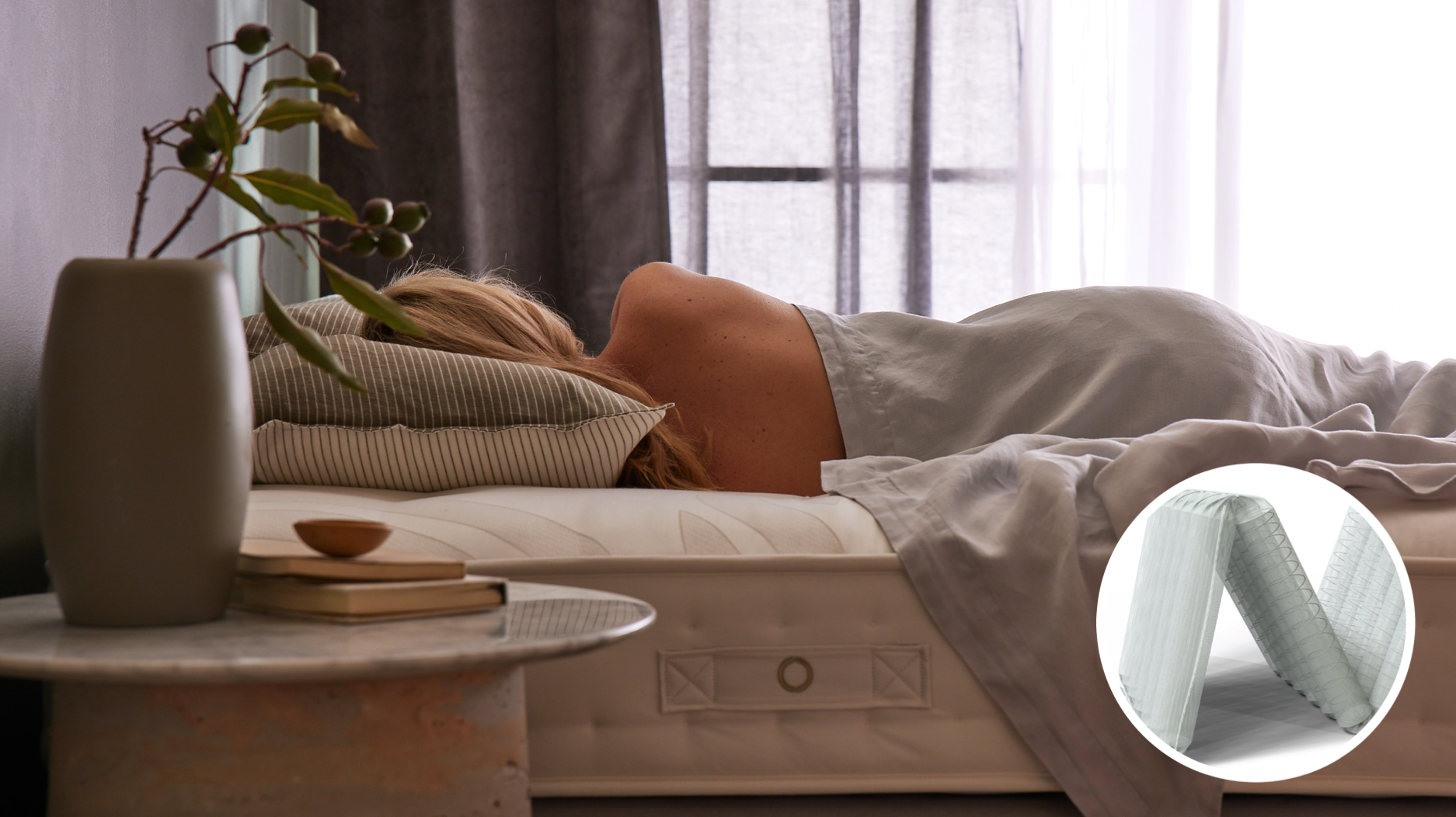 Not sure how to pick the right mattress?
Talk to our sleep concierge for a personalised recommendation based on your needs.
The wool sourced for Origins comes from Australian farms such as Cloven Hills in Victoria, and can be recycled for future use.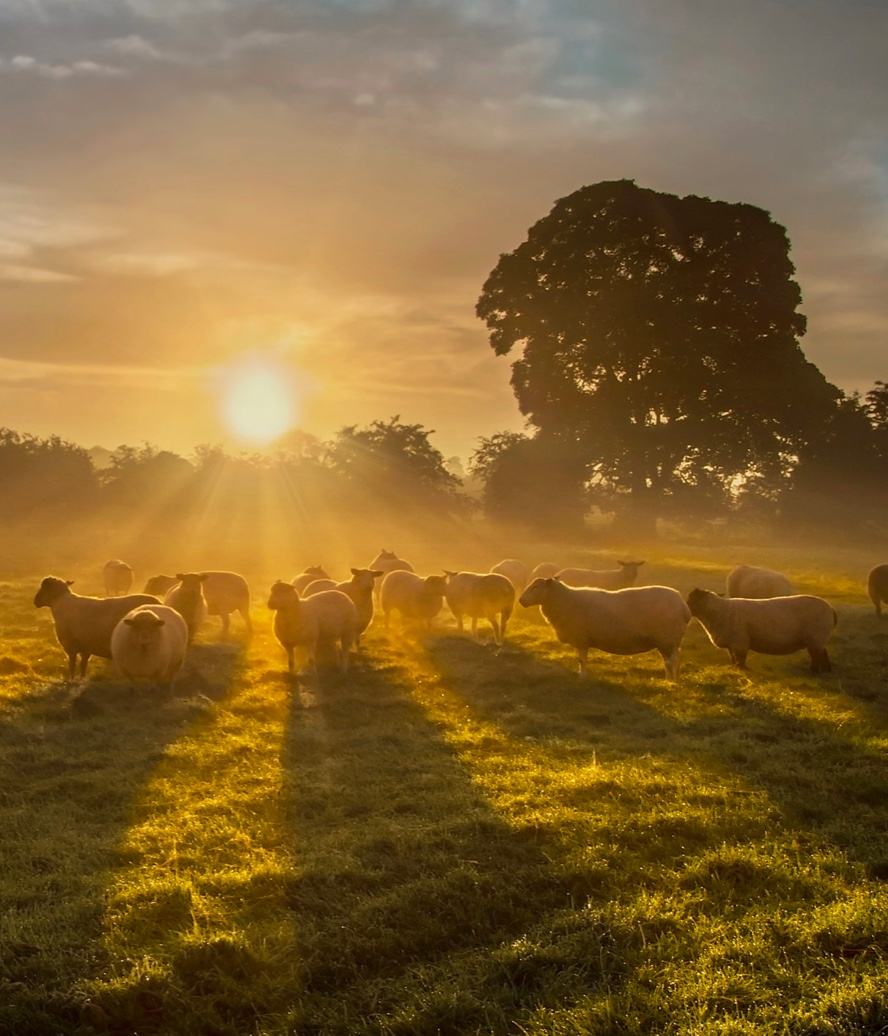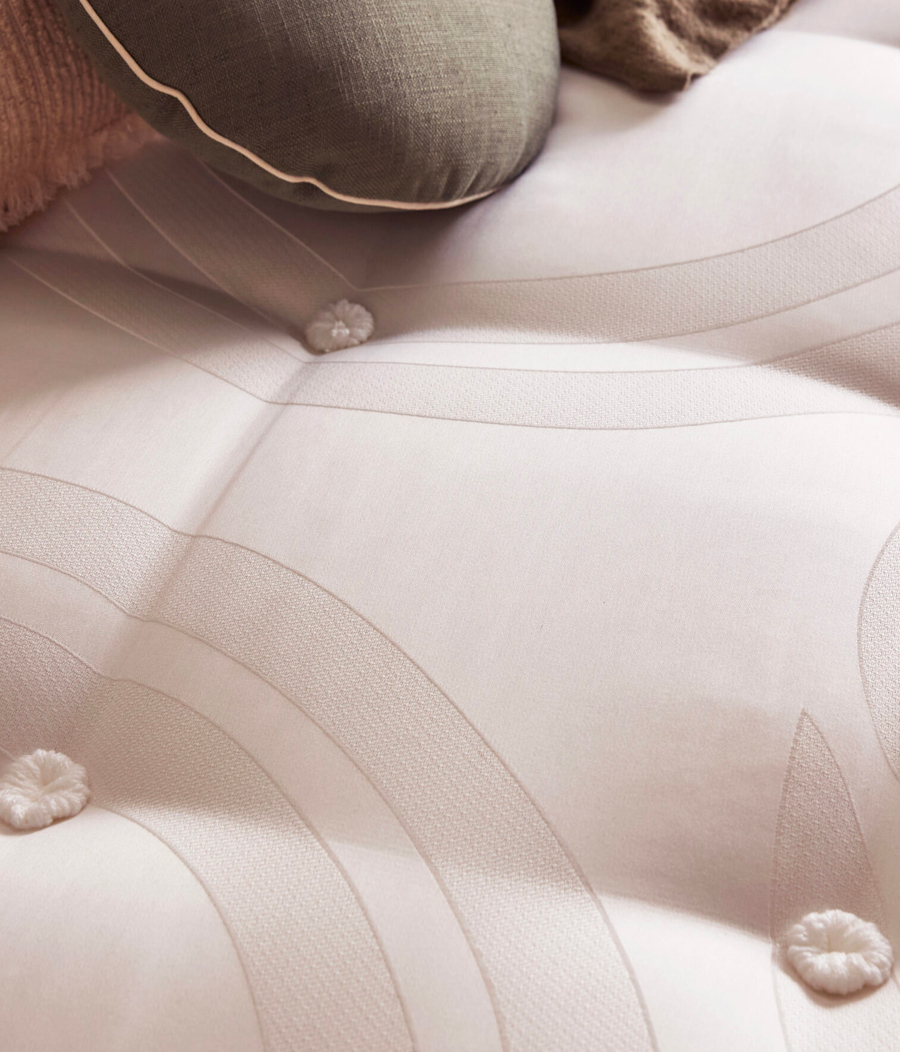 Tencel® and organic cotton fabric
Soft, breathable fabric made from sustainably produced Tencel® and organic cotton naturally keeps you sleeping comfortably.
Australian jobs and communities
Craftsman made using locally preferred materials and components, Origins mattresses support Australian growers and create wealth in our communities.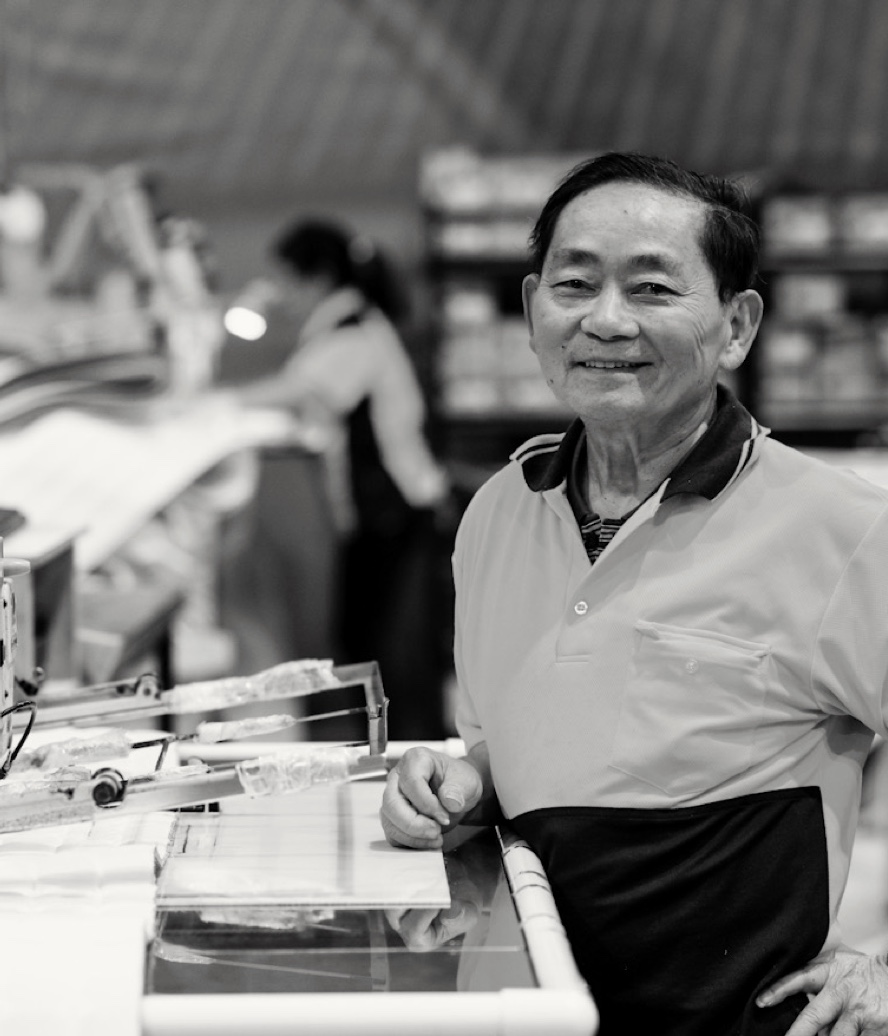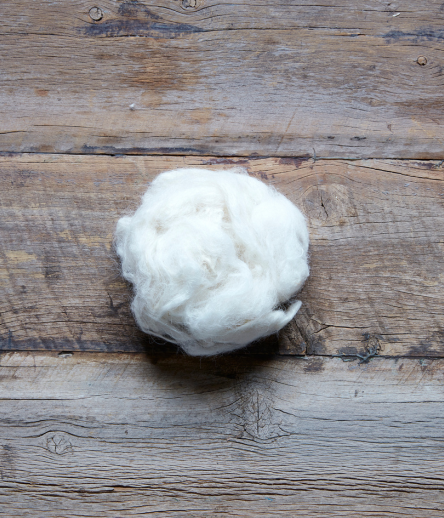 Indulge in the unmatched softness of our super – fine Alpaca fibres, exclusive to Domayne's Origins collection. This premium component regulates temperature for optimal comfort all night long.
The 6 Essential Features of Premium Sleep
HANDCRAFTED INTO EVERY ORIGINS MATTRESS
As bedmakers with over a century of experience, we believe it comes down to these six essentials, which create the ideal conditions for healthy, restorative sleep. What we at A.H. Beard call premium sleep.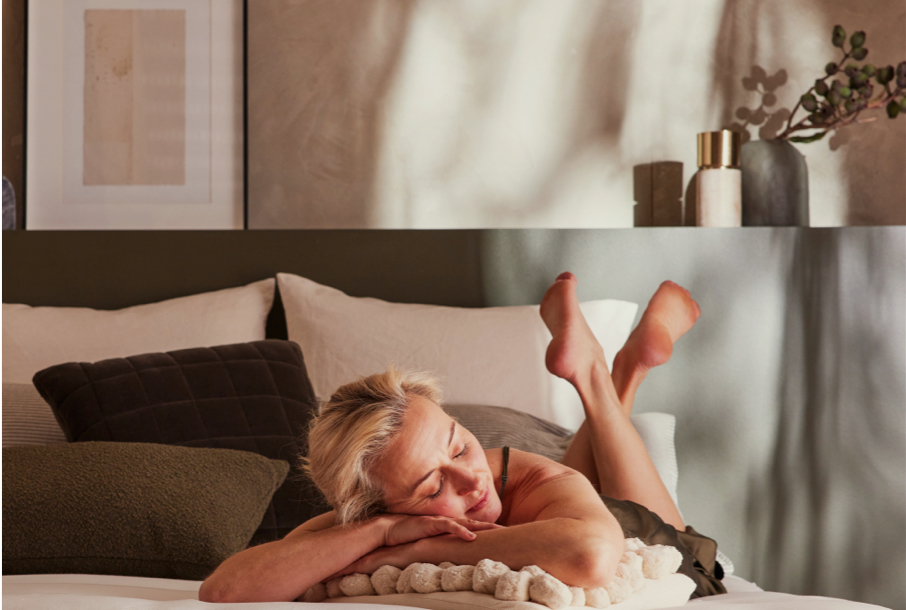 1. It just feels right
A blend of super soft Tencel® and organic cotton is bound to a deep layer of Australian wool with
hand tufting
that runs the full depth of the mattress. It creates a luxurious first impression that is repeated every time you go to bed.
2. All-over comfort
As you recline, sumptuous wool fibres and Comfort Coils* gently conform to your body's curves, helping to relieve pressure, prevent discomfort and keep you relaxed from dusk till dawn.
*Comfort Coils featured in Planet Q1 and above
3. All-night support
While you sleep, every spring works independently to support your spine, creating the perfect posture for your body to rest, recover and rejuvenate.
4. A healthy sleep environment
The hypoallergenic and antimicrobial qualities of the naturally sourced fabrics and fibres create a healthy sleep environment. The added Ultrashield treatment provides extra protection from mould, bacteria and dust mites.
5. Don't be disturbed
The comfort layers and independently supporting coils absorb the movements of others sharing your bed, helping to reduce partner disturbance and prevent premature waking.
6. Temperature regulating
To keep you comfortable on warm nights, our craftspeople created internal airways to help disperse heat. Fabrics and wool fibres were chosen for their natural wicking properties that draw heat and moisture from the skin.
Compare
the range

Prosperity MEIII+

Prosperity MEIII

Prosperity MEII

Populace QIII

Populace QII

Populace QI

Planet QII

Planet QI

Planet Q

Traditional Hand Tufting

Fabric

Premium damask blend of Tencel®
and organic cotton

Premium damask blend of Tencel®
and organic cotton
Tencel® and organic cotton stretch knit

Wool

Australian Merino Wool
Cloven Hills Origins Wool
Blended Australian Wool
8,000
2 Tiers
4,000
1 Tier
4,000
1 Tier
2,500
1 Tier
5,000
2 Tiers
5,000
2 Tiers
5,000
2 Tiers
5,000
2 Tiers


Micro Comfort Coils

2,500
1 Tier

Mini Comfort Coils

2,000
2 Tiers

1,000
1 Tier


Support System

3,000 springs
EvoCoil® 100% recyclable support system
660 springs
Quadcore™ 100% recyclable support system
660 springs
Quadcore™ 100% recyclable support system

Total Coil Count

13,500
12,000
8,000
9,660
5,660
3,160
2,660
1,660
660

Headboard compatible

Adjustable base compatible

10 Year Guarantee
Not sure how to pick the right mattress?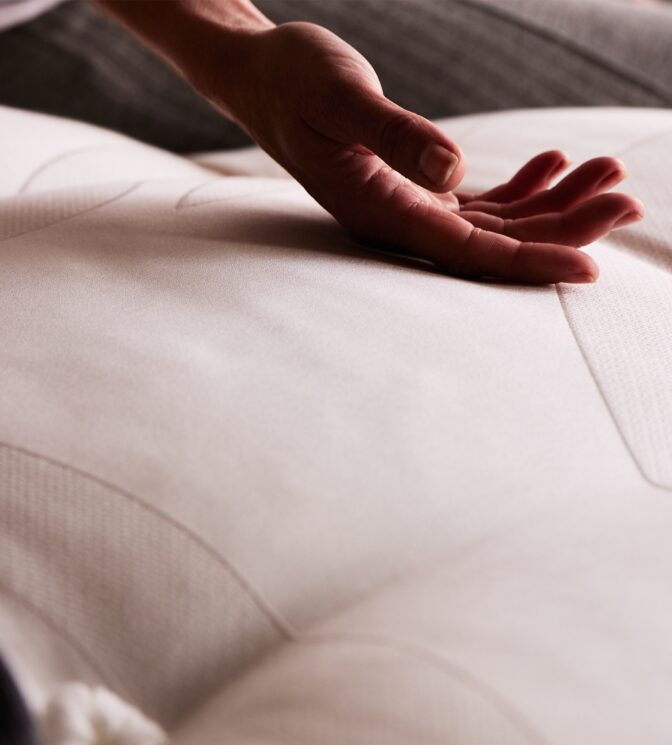 Try our Mattress Finder
Answer a few simple questions and let your mattress find you.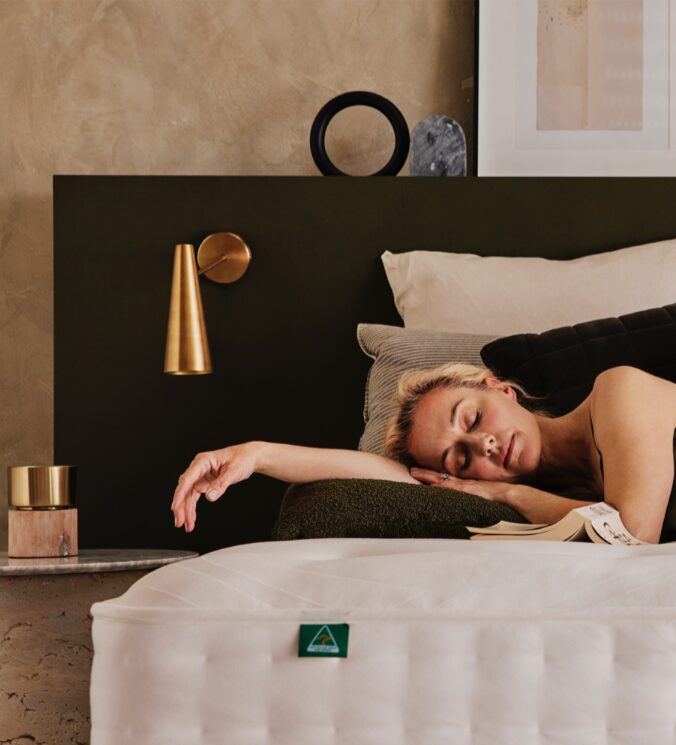 Let our Sleep Concierge help
Talk to our Sleep Concierge for a recommendation based on your personal needs.
I just purchased an Origins prosperity MEII Mattress and have had a perfect nights sleep ever since! One of the best mattresses I have ever had, I have never felt so much comfort and support from a mattress. Great quality and even better price. Thanks AH Beard.
Multiple purchases have been made, for both family and our rental property. A good night's sleep is such a basic requirement for health and happiness. A good quality mattress is the foundation.
We will continue to be proud to buy Australian. Well made and THE BEST.
The last bed we had for 12 years – a queen size A.H. Beard was great so we upgraded to a king size and are very happy with the Grand Harmony plush – great that they are made in Australia.
Sustainable sleep isn't far away