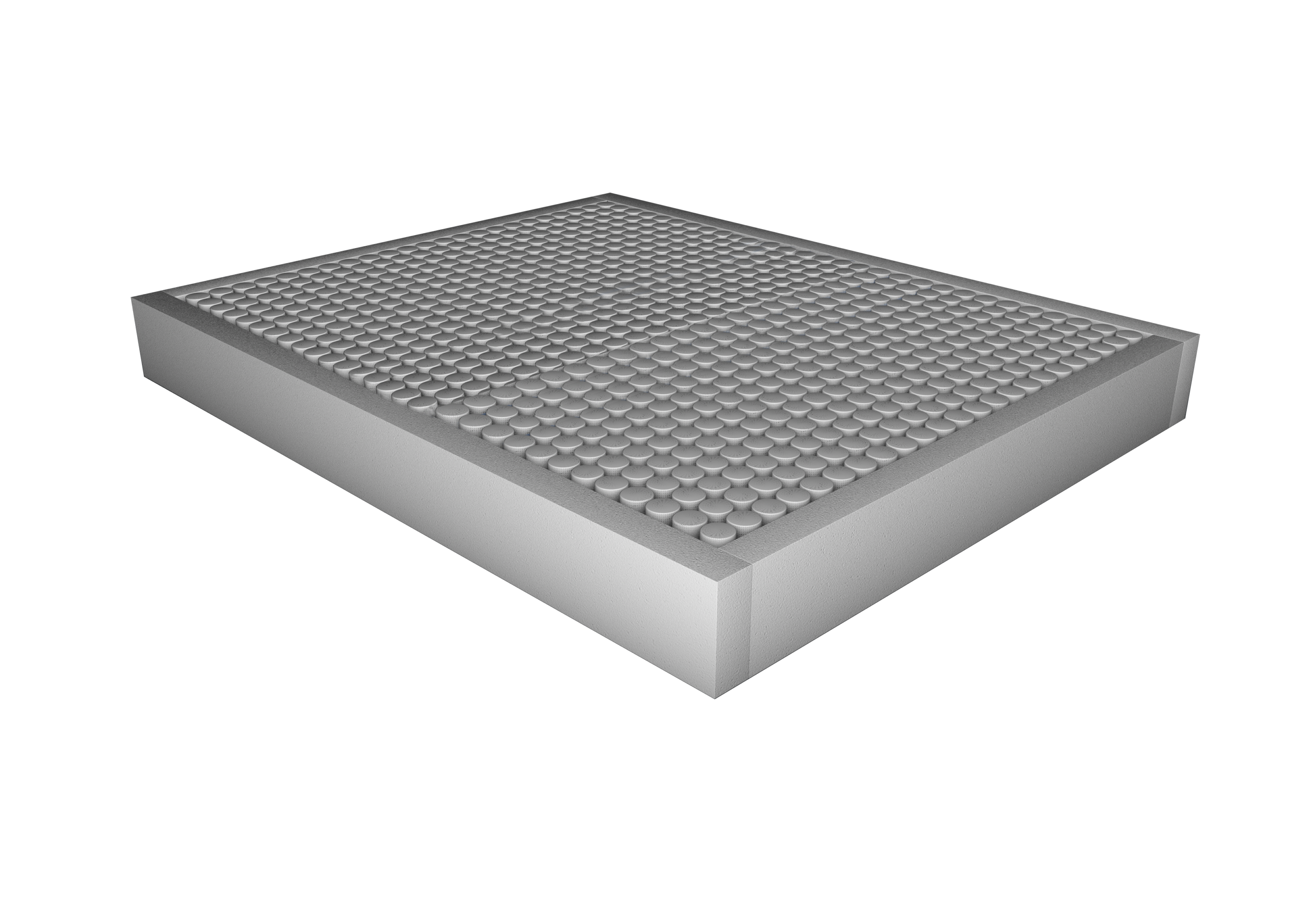 Minimum Partner Disturbance
Comfort tailored to your body
As you recline, AeroQuilt and Comfort Foams conform to your body, forming a gentle cradle of sleep-inducing comfort.
Your King Koil Everyday Comfort MK2 mattress features top of the line technology, craftsmanship and materials.
Quilting Comfort Foam

This comfort element relieves pressure on your shoulders, hips and joints so you stay relaxed from dusk till dawn.

EvoFoam Comfort Foams

A healthier choice for you and the planet, EvoFoam Comfort Foams provide body conforming comfort and pressure relief that minimises tossing and turning.

Conforma Coil Support System

Conforms to your body shape to provide all over support.

AeroQuilt

Resilient AeroQuilt quilting layers encourage breathability and airflow for years of sleeping comfort. Sensitive Choice approved to provide long term protection against dust mites, mould and bacteria

AeroComfort

Provides breathable, pressure relieving comfort that is more resilient to body signatures

Performa Edge Support

Your mattress is encased in Performa Edge Support, a high-density foam edge that maximises your available sleeping surface.
Sizes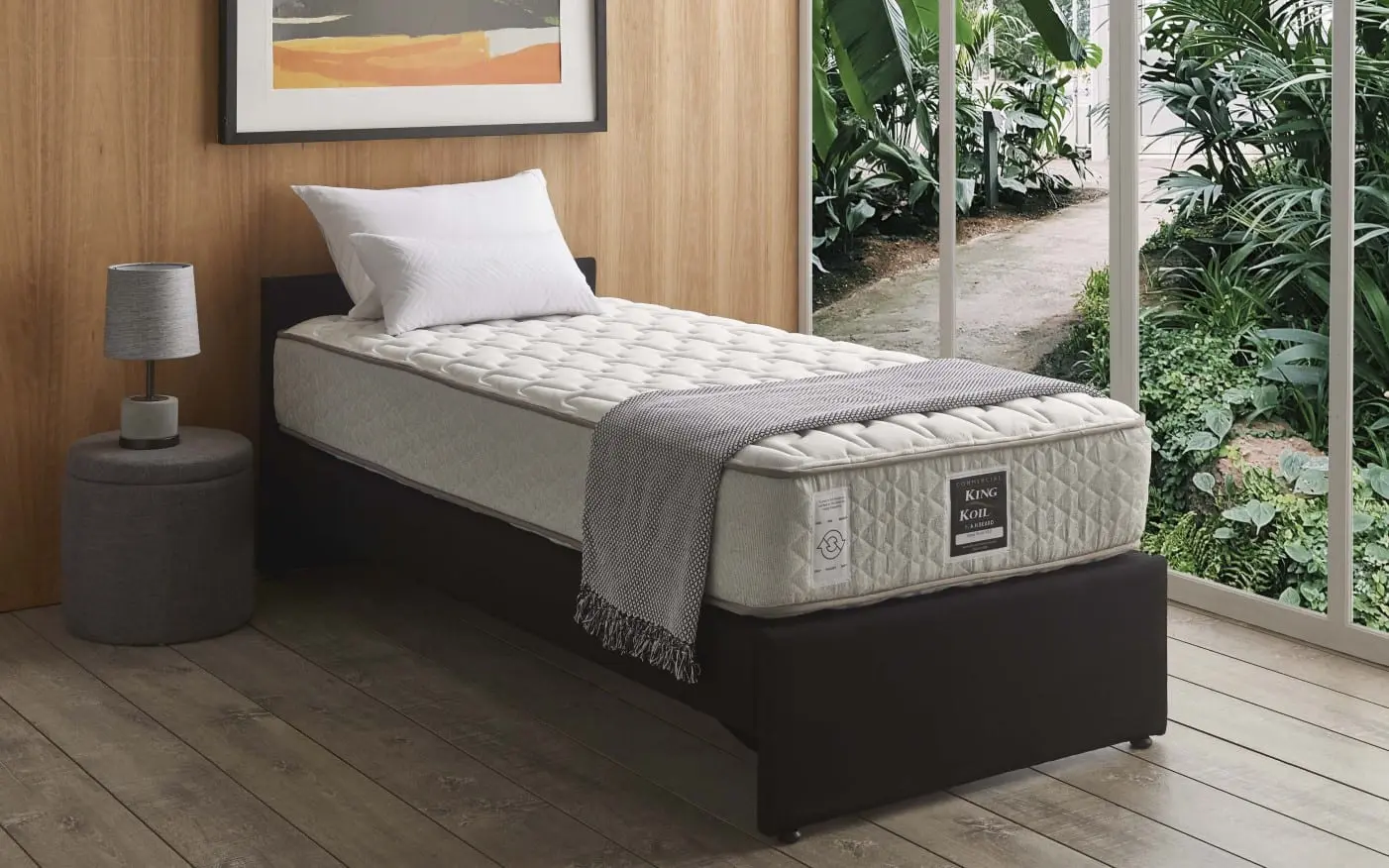 Single
Perfect for a child's room or if there's limited space.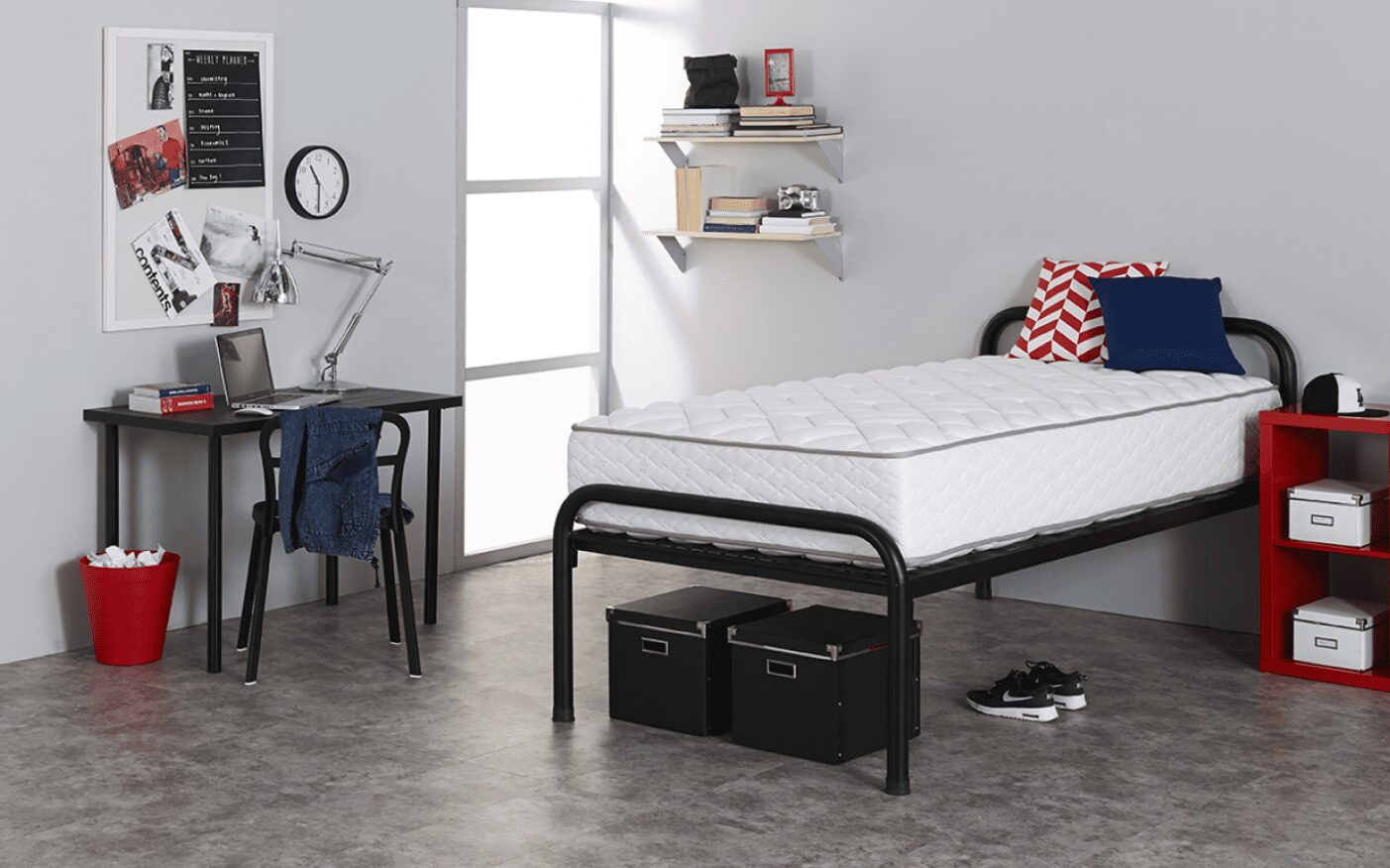 Long Single
Ideal for one person when space is at a premium.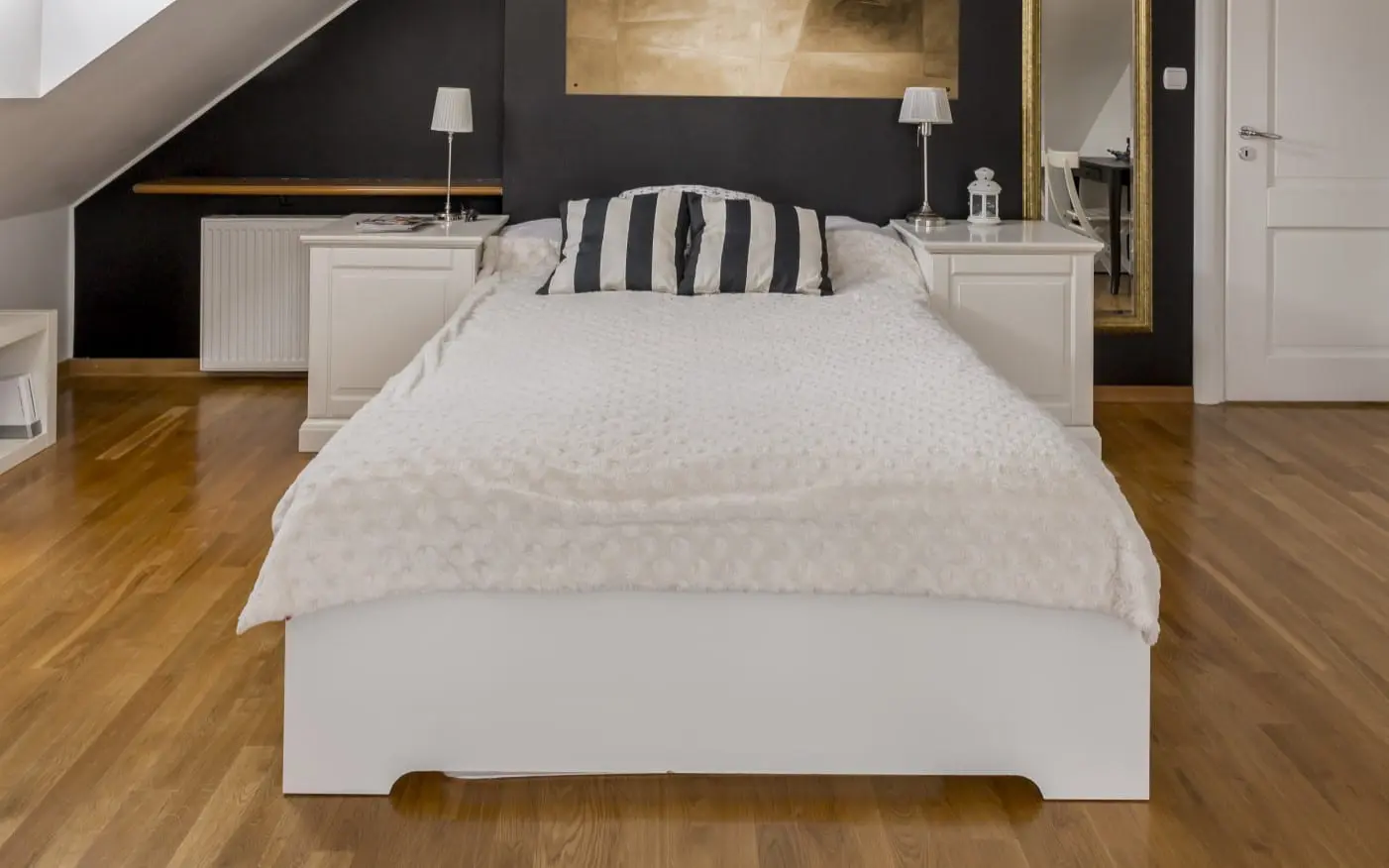 King Single
Ideal for growing children, teens and mature single sleepers.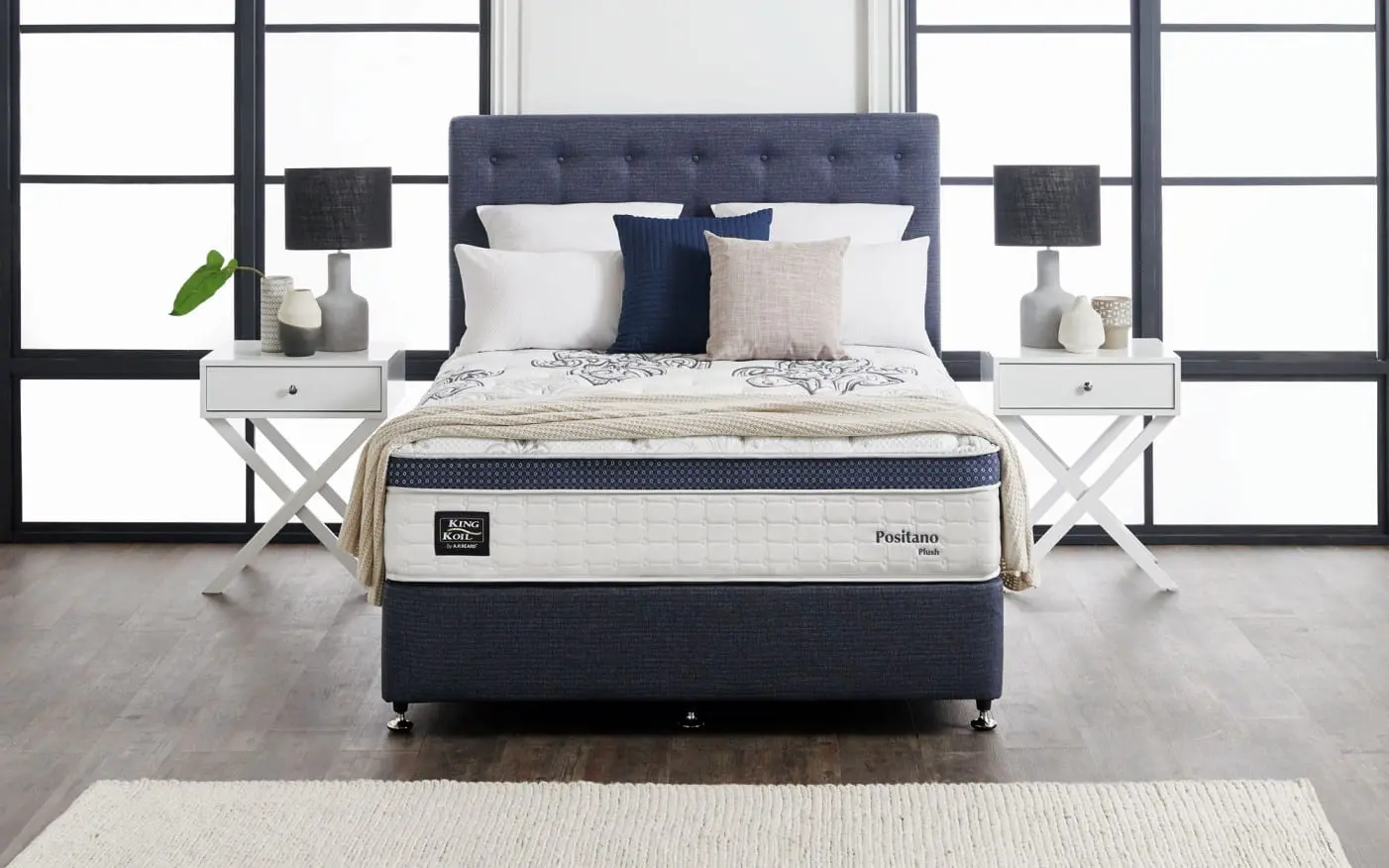 Double
Cosy for two sleepers, roomy for one.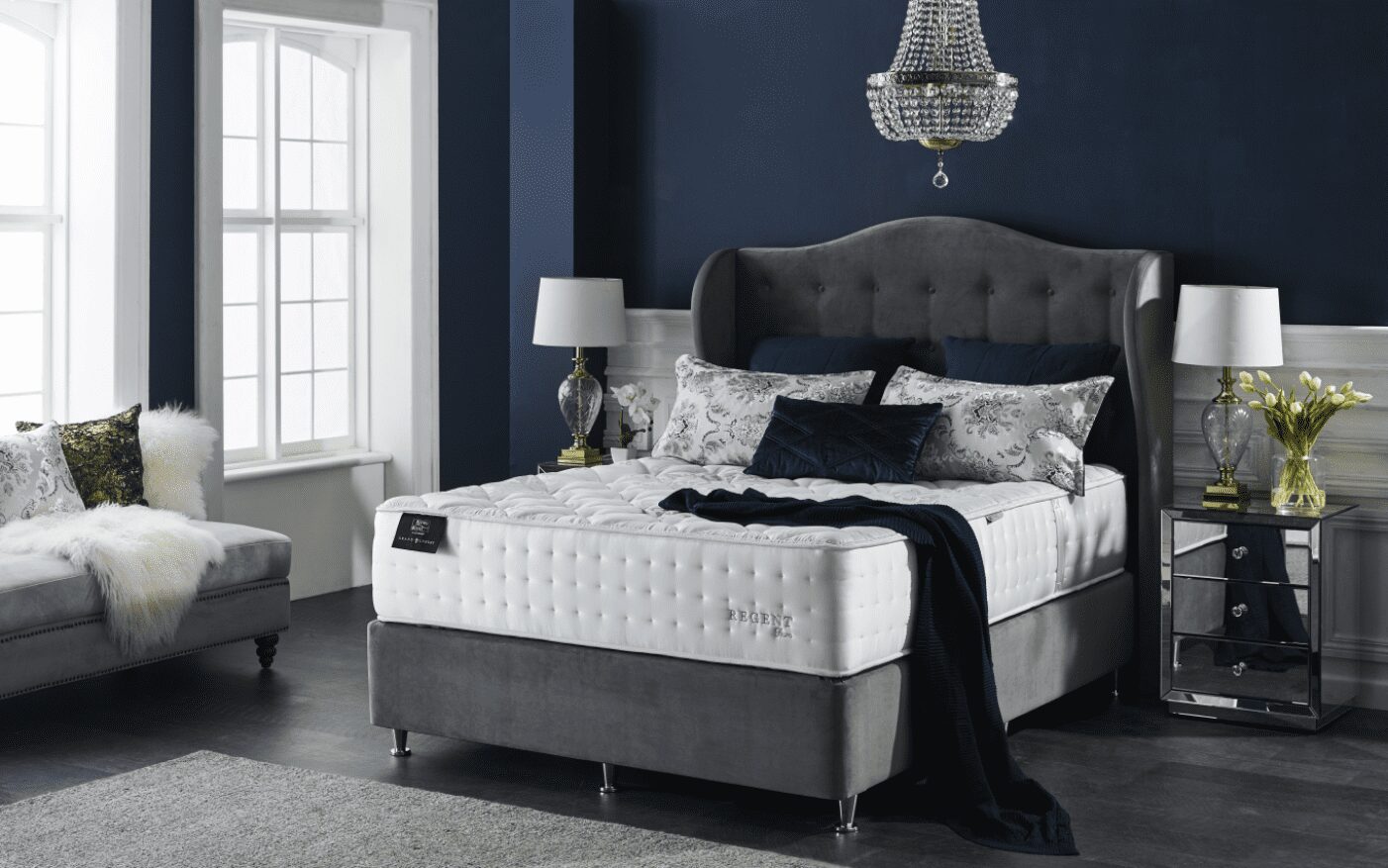 Queen
Ideal for couples and the bed size most commonly sold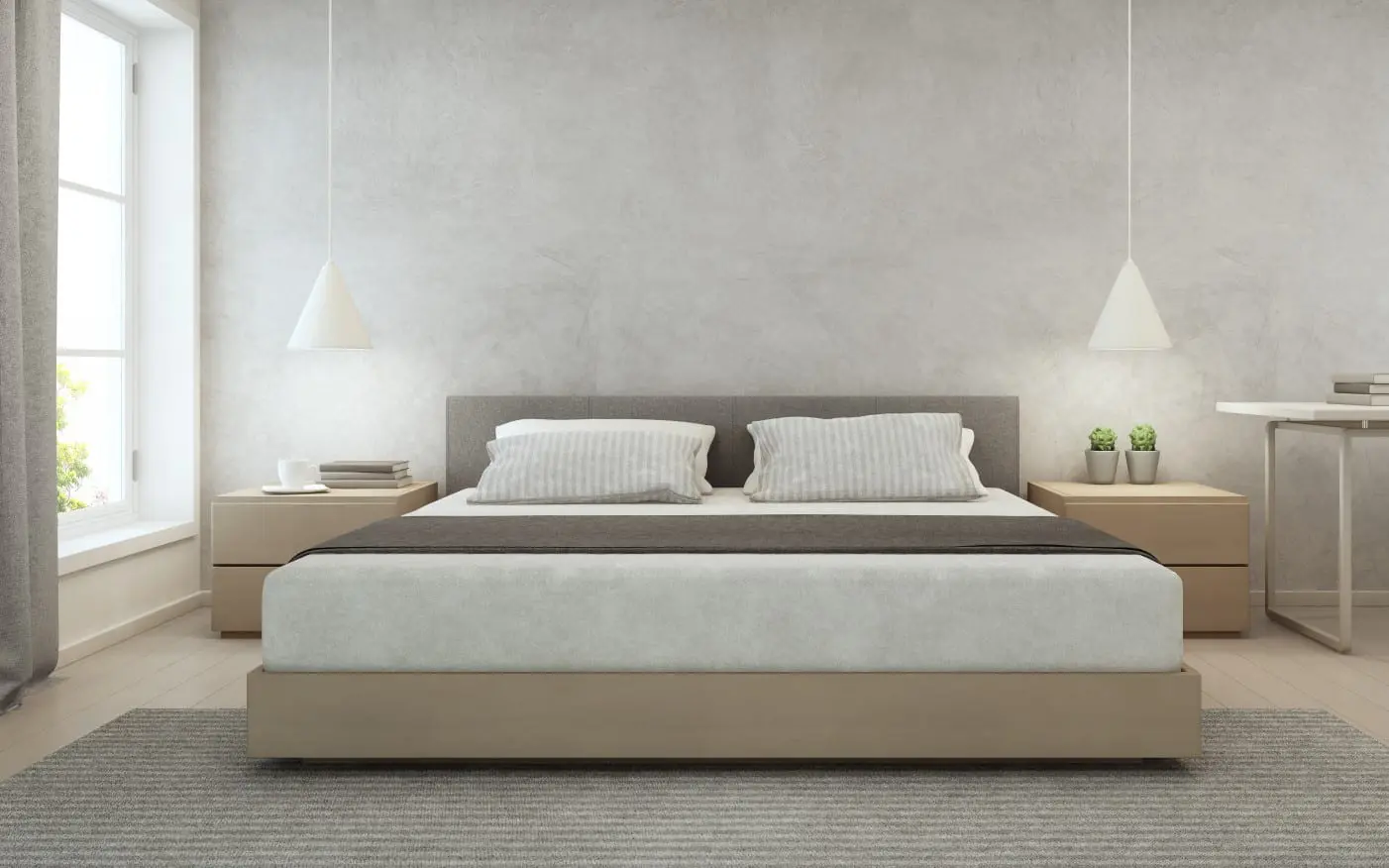 King
A king size bed gives extra space for sleeping and relaxation
Sizes shown are in mm. Length x width.
Accreditations & endorsements
Apporoved by Experts

King Koil's patented Reflex® Support Technology is the only Australian mattress recommended by the International Chiropractors Association. Designed to provide enhanced support that responds to your individual shape with the right level of support your body needs, all without compromising comfort. It's time to really let your spine rest while you sleep.

Sensitive Choice Approved

A healthy sleep environment is crucial for a restful sleep. A.H. Beard mattresses are the only ones approved by the National Asthma Council to carry the Sensitive Choice blue butterfly symbol. That's because they provide long-term protection against dust mites and their allergens, mould and bacteria, so you can breathe and sleep easy.

Proudly Australian Made

A.H. Beard mattresses are proudly manufactured in Australia by passionate employees who are committed to helping you get a great night's sleep, night after night. The famous Australian Made logo is the true mark of Aussie authenticity. It is Australia's most trusted, recognised and widely used country of origin symbol, and is underpinned by a third-party accreditation system, which ensures products that carry the logo are certified as 'genuinely Australian'.

Sustainably dispose of your old mattress

A.H. Beard is a proud partner of Soft Landing mattress recycling. Soft Landing is a social enterprise currently operating in NSW (Sydney and the Illawarra), VIC (Melbourne), ACT (Hume and surrounds) and WA (Wangara and surrounds). They divert waste mattresses from landfill and recover the components for recycling and reuse.

Through deconstructing and recycling mattresses they offer entry level training and employment to people who experience significant barriers to work, including Indigenous Australians, the long term unemployed, people experiencing mental health issues and those leaving the prison system (or with a criminal record).
Support & guarantee
A.H. Beard has been setting the standard for quality bedding since 1899. However in the unlikely event that a product fails to meet our high standards, A.H. Beard offers a guarantee to the original purchaser to repair the product against faulty workmanship and materials for a period of ten years.

Before purchasing, please read and understand the terms of our guarantee.

We offer extensive locally based self-serve, live chat, email and phone support to assist with any questions or concerns you might have. We don't offer change-of-mind returns but can adjust mattress support levels after purchase for a nominal fee. Please read our bed care and guarantee document for further information.
Downloads
Frequently asked questions
Do you wake up achy? Perhaps your current mattress lacks the Support you need!

Everyone needs support, and there are different types. If you have a partner, look for a mattress that will provide you both with the individual support you need, even if you are a different shape or size. Always look for a mattress that keeps your back aligned while sleeping and relieves pressure points along your spine and joints.

Do you sleep hot or cold? Let's talk temperature

Does temperature disrupt your sleep? If so, look for a mattress that has a cooling fabric treatment and/or breathable components to help you sleep more comfortably.

Do you toss and turn? You'll need Pressure Relief

Pressure is what causes us to toss and turn. Your mattress needs to have sufficient comfort materials on top of the support system to eliminate pressure points. This will be described in terms of foam and latex, which will vary in each mattress. Best way to find out if a mattress will suit you? Lie down!

Do you share a bed with a partner?

If you're sharing your bed with a partner, buy the biggest size you can afford that will fit in your bedroom. Also look for a mattress that absorbs motion to minimise partner disturbance, so you don't get woken up every time your partner rolls over.

What is your comfort preference?

There are lots of different types of mattresses available – from innerspring to memory foam and latex, and each one feels different. Make sure you try the different types, and in different feels – from firm to plush – to find your personal comfort preference.

Are you an asthma or allergy sufferer?

If so, look for mattresses that carry the Sensitive Choice blue butterfly. They provide long term protection against dust mites, mold and other allergens. A.H. Beard are the only business able to provide whole-of-bed approval from Sensitive Choice.
Everyday Comfort MK2 Gallery
Discover extra comfort every night
No more tossing and turning
Environmentally friendly EvoFoam Comfort Foams provide body conforming comfort and pressure relief to minimise tossing and turning.
Support that's all about you
Everyday Comfort MK2 features the Conforma Coil Support System, which conforms to your body shape providing enhanced support, pressure relief and minimal partner disturbance.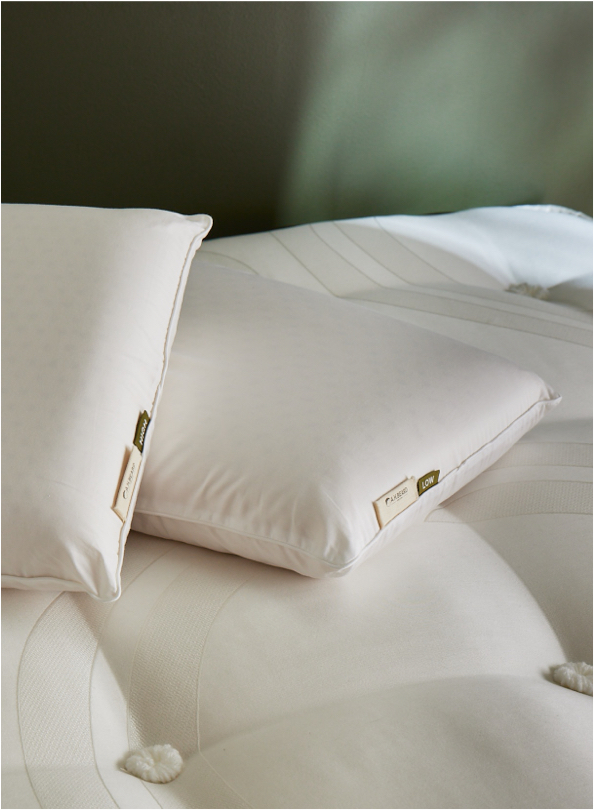 Pillows
Pillows are an integral part of any sleep system, working together with your mattress to deliver a better night's sleep.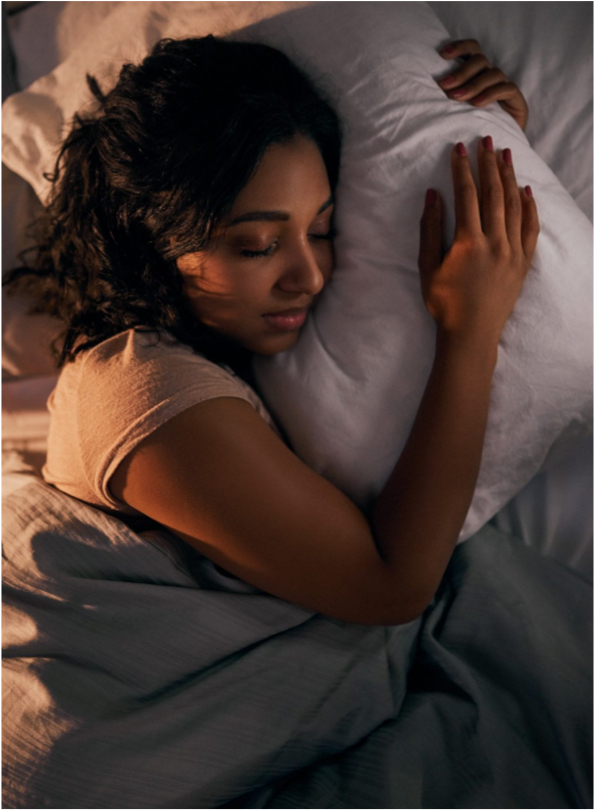 Smart sleep tech
Not sure how much quality sleep you're getting? Monitor, track and analyse your sleep patterns with our smart sleep solutions.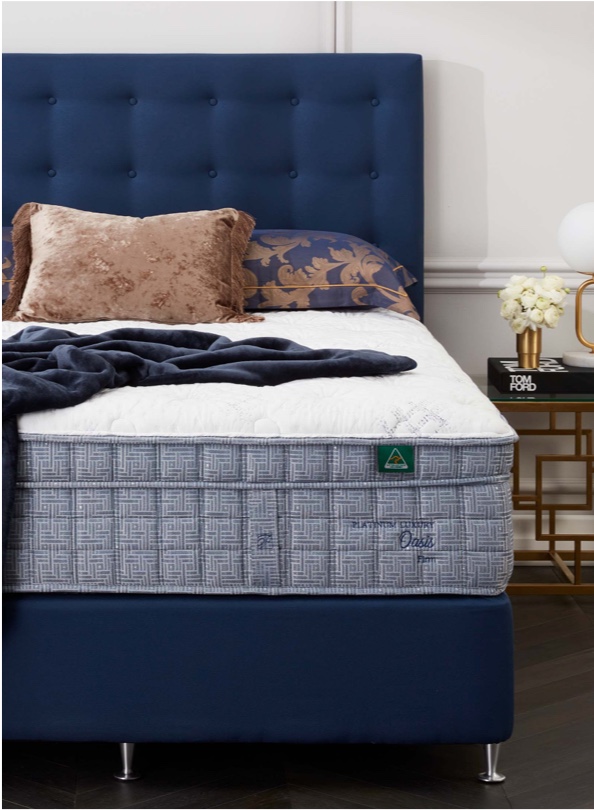 Bases & headboards
A durable and supportive foundation for your new mattress. Choose from a wide range of fabrics and finishes to complement your bedroom decor.
Not sure how to pick the right mattress?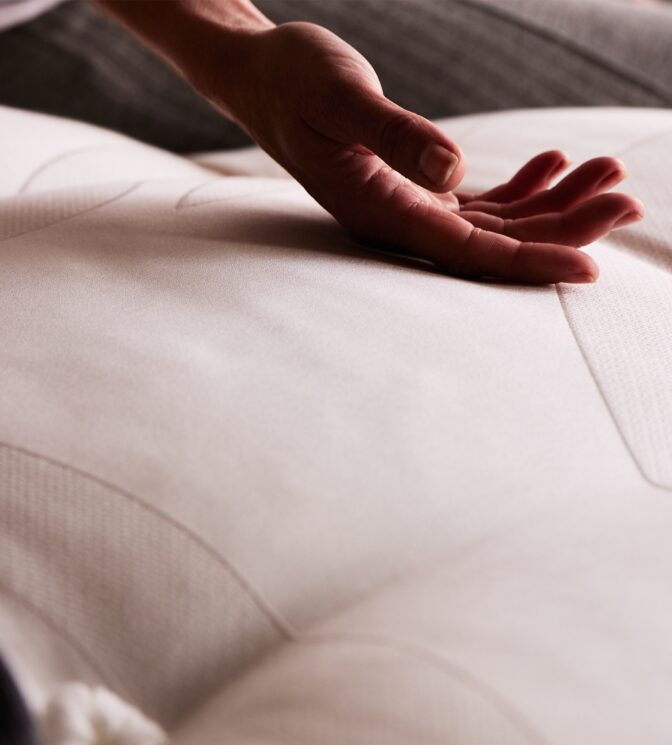 Try our Mattress Finder
Answer a few simple questions and let your mattress find you.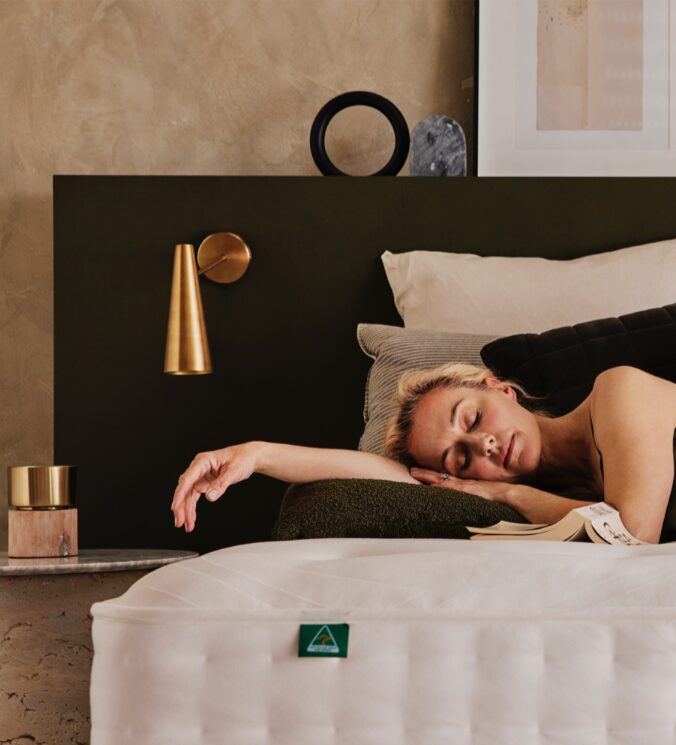 Let our Sleep Concierge help
Talk to our Sleep Concierge for a recommendation based on your personal needs.
This is by far the best mattress I have ever slept on. It was recommended to me by my sister as sleeping on this bed really helped with her back pain. And I can say that it has helped me immensely with my back issues. It is very comfortable and supportive.
Highly recommend this mattress
Multiple purchases have been made, for both family and our rental property. A good night's sleep is such a basic requirement for health and happiness. A good quality mattress is the foundation.
We will continue to be proud to buy Australian. Well made and THE BEST.
The last bed we had for 12 years – a queen size A.H. Beard was great so we upgraded to a king size and are very happy with the Grand Harmony plush – great that they are made in Australia.
Sleep wellness
isn't far away
Available exclusively at