Answers to common queries about choosing and caring for your mattress. Can't find what you're looking for? Ask us anything via chat or get in touch.
Delivery and Installation
We usually deliver during business hours, but sometimes this can be as early as 7am. You will receive a text message the day before your delivery to confirm a 3-hour delivery window. On the day, your driver will contact you via phone about 30 minutes before arrival. When they arrive, they will assess the property to decide how best to transfer the products into your home. Upon leaving, at your request, we will take any packaging or materials back to our facility for recycling.
A.H. Beard is a proud partner of Soft Landing mattress recycling. Soft Landing is a social enterprise currently operating in NSW (Sydney and the Illawarra), VIC (Melbourne), ACT (Hume and surrounds) and WA (Wangara and surrounds). They divert waste mattresses from landfill and recover the components for recycling and reuse. Through deconstructing and recycling mattresses they offer entry level training and employment to people who experience significant barriers to work, including Indigenous Australians, the long-term unemployed, people experiencing mental health issues and those leaving the prison system (or with a criminal record). When purchasing your mattress from one of our Retail Partners, please advise if you would like us to take away and recycle your mattress. A nominal fee may apply.
We understand buying a new mattress is a significant investment, and it can sometimes be difficult to know whether you have made the right comfort choice. It can take a while to get used to the different level of comfort and support provided by your new mattress. We recommend that you sleep on your new mattress for 6-12 weeks to allow the comfort materials to respond to your unique body shape and size. If you are not experiencing the quality sleep you expect, then we're here to help. If, after sleeping on your new mattress for 6-12 weeks, you are not happy with the comfort feel you selected, you can opt to have this adjusted for a nominal fee. This is a more cost effective and environmentally-friendly alternative to purchasing a new mattress.
Please contact us for further information.
Can't find the answers you need? Get in touch. We'd love to help.
Not sure how to pick the right mattress?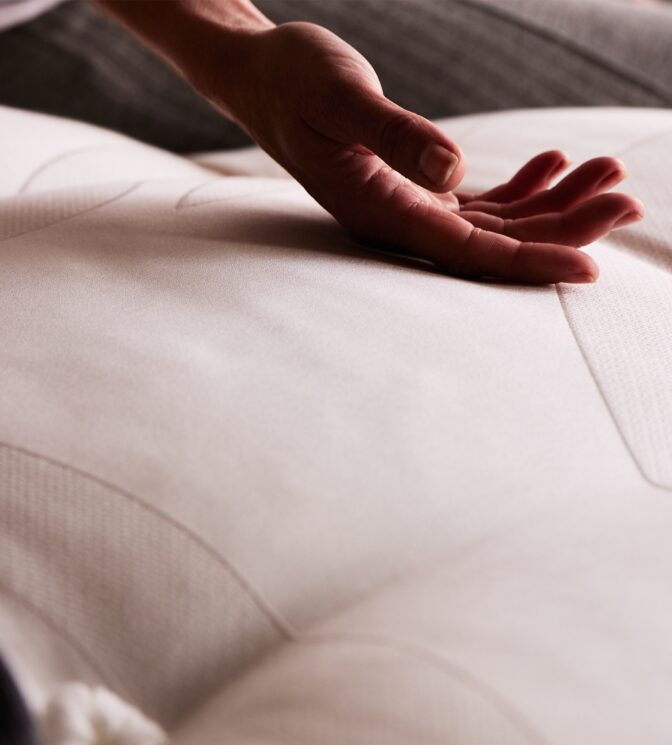 Try our Mattress Finder
Answer a few simple questions and let your mattress find you.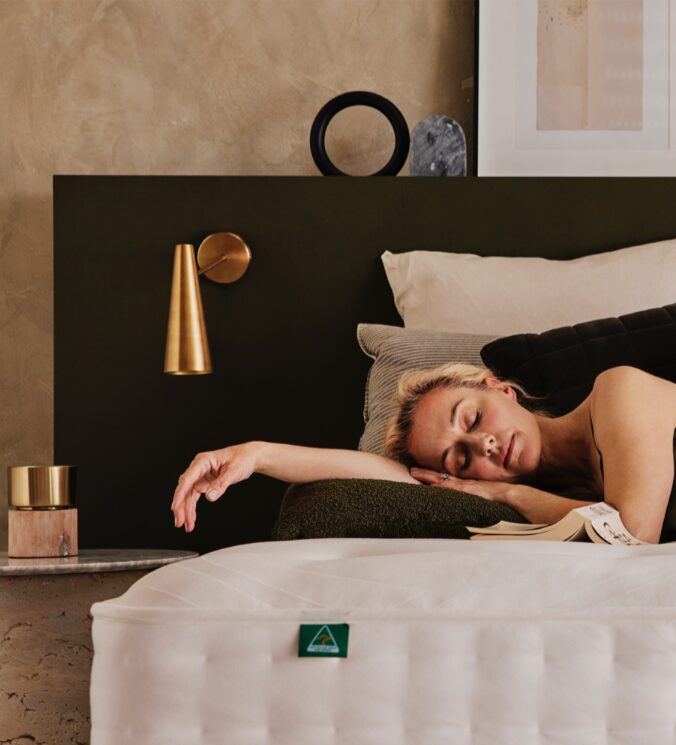 Let our Sleep Concierge help
Talk to our Sleep Concierge for a recommendation based on your personal needs.
This is by far the best mattress I have ever slept on. It was recommended to me by my sister as sleeping on this bed really helped with her back pain. And I can say that it has helped me immensely with my back issues. It is very comfortable and supportive.
Highly recommend this mattress
Multiple purchases have been made, for both family and our rental property. A good night's sleep is such a basic requirement for health and happiness. A good quality mattress is the foundation.
We will continue to be proud to buy Australian. Well made and THE BEST.
The last bed we had for 12 years – a queen size A.H. Beard was great so we upgraded to a king size and are very happy with the Grand Harmony plush – great that they are made in Australia.
Rejuvenating
sleep isn't far away