Answers to common queries about choosing and caring for your mattress. Can't find what you're looking for? Ask us anything via chat or get in touch.
Choosing the right mattress, base, and pillow
A good quality mattress should last you at least 7-10 years. Beyond this, a mattress's quality and componentry may deteriorate to the point where it no longer offers the support and comfort you need.
However, if you are experiencing poor quality sleep due to a change in your physique, health or sleeping environment, you should consider replacing your mattress immediately – no matter how old it is.
Rest assured, when you buy an A.H. Beard mattress, you can count on us to honour its Warranty.
A.H. Beard mattresses can be matched to our range of bed bases, which are designed to ensure long-lasting durability and performance. You'll find the minimum support requirements for our mattresses in our Bed Care & Guarantee Guide available at https://ahbeard.com/guarantee-brochure/
The ability to adjust your sleeping position is associated with many sleep benefits, such as alleviating snoring. See more information on our adjustable base range here, or watch the video
Side sleepers are often more comfortable on mattresses that range from medium to plush. This is because there are more pressure points on the side of the body that need cushioning by the mattress. Back sleepers tend to prefer firmer mattresses, while stomach sleepers will usually favour a medium feel.
Consider a firmer mattress if you are a hot sleeper. Plush mattresses have greater contact with your body, which generates more heat. Conversely, if you tend to feel the cold, plush and ultra-plush mattresses may keep you warmer.
If the bed is for a guest room, consider a mattress that will suit a wide variety of sleepers, such as a medium to firm mattress.
The best way to choose the feel of a mattress is by lying on the mattress for 10 to 15 minutes in store. Ask yourself:
'How do my hips and shoulders feel?' As these are high pressure areas, particularly for side sleepers, the mattress should conform to these pressure points to relieve pressure that can cause tossing and turning.  If your hips and shoulders start to feel sore or numb, this could be an indication that it is too firm, and you need to try a medium or soft.
'How does my spine and lower back feel?' A mattress should be comfortable enough to get you to sleep, and supportive enough to keep you asleep. If your back is dipping into the mattress, the mattress may be too soft, and you may need to try a medium or firm.
It's also important to try the mattress with a pillow in your natural sleeping position. And remember, just like we shouldn't go grocery shopping on an empty stomach, don't leave mattress shopping till the end of the day.  When we feel tired, any mattress will feel amazing.
Can't find the answers you need? Get in touch. We'd love to help.
Not sure how to pick the right mattress?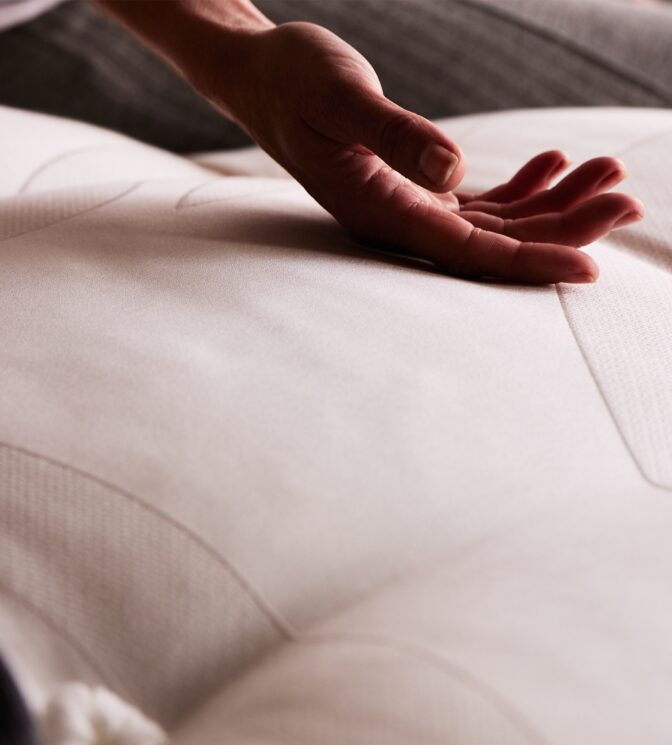 Try our Mattress Finder
Answer a few simple questions and let your mattress find you.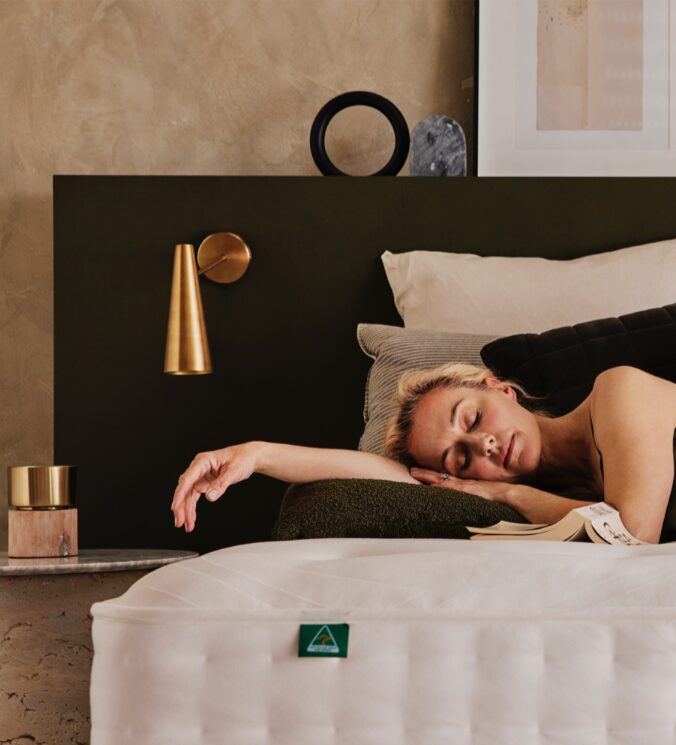 Let our Sleep Concierge help
Talk to our Sleep Concierge for a recommendation based on your personal needs.
This is by far the best mattress I have ever slept on. It was recommended to me by my sister as sleeping on this bed really helped with her back pain. And I can say that it has helped me immensely with my back issues. It is very comfortable and supportive.
Highly recommend this mattress
Multiple purchases have been made, for both family and our rental property. A good night's sleep is such a basic requirement for health and happiness. A good quality mattress is the foundation.
We will continue to be proud to buy Australian. Well made and THE BEST.
The last bed we had for 12 years – a queen size A.H. Beard was great so we upgraded to a king size and are very happy with the Grand Harmony plush – great that they are made in Australia.
Rejuvenating
sleep isn't far away