Are you getting enough quality sleep?
Sleep is as important to your overall health and well-being as a healthy diet and regular exercise. Getting the quality sleep your body needs on a regular basis can improve your memory and attention span, help you maintain a healthy weight, reduce stress and live a happier, healthier life. But how do you know if you're getting good quality sleep?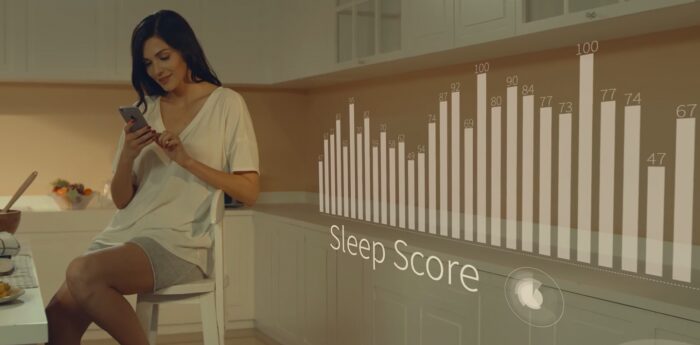 Understanding your sleep patterns is the first step to unlocking the secrets to better sleep. By monitoring your slumber with a sleep tracking device, you'll not only learn how much sleep you're really getting, you'll uncover how your lifestyle habits may be sabotaging your sleep efforts.
A.H. Beard has developed a range of smart sleep solutions that not only track your sleep quality, but help you fall asleep more easily and wake up refreshed, in an environment that's conducive to better sleep.
Understand your sleep patterns…
The A.H. Beard Sleep Dot Mini Sleep Tracker is a non-wearable, user friendly device that monitors your sleep cycles, body movements and sleep quality. Used in conjunction with the AHB Sleep Tracker App, it delivers your nightly sleep score, sleep analysis and reports – plus personalised sleep tips – directly to your smart phone. The Sleep Dot easily attaches to the corner of your pillow with inbuilt magnets, and has a 90 day battery life.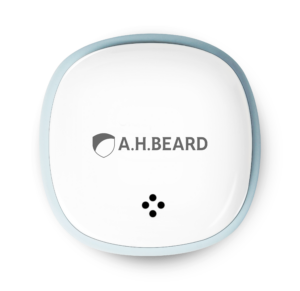 For those looking for more comprehensive sleep analysis, A.H. Beard's RestOn Sleep Tracker provides real time monitoring of heart rate, respiratory rate and body movement through the night.  It's thin, super lightweight sensory strap simply slides into your A.H. Beard sleep tracker compatible mattress, or can be placed underneath your sheet. Its advanced sensitivity and proximity to your vital organs provides analysis with 96% accuracy.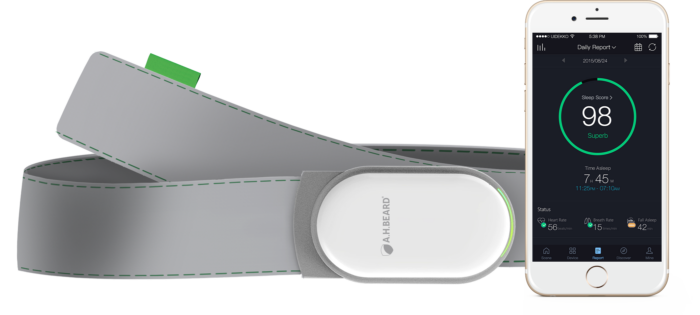 In addition to monitoring real-time heart and respiratory rates, RestOn measures your sleep time, sleep duration, and number of times waking or turning over. Used in conjunction with the AHB Sleep Tracker App, RestOn analyses this data and delivers your sleep score, individual reports and personalised tips to improve your sleep directly to your smart phone. It's like having your own personal sleep consultant in the palm of your hand. You'll have a clear picture of your sleep patterns, and know exactly what to do to improve your sleep quality, night after night.
For a complete smart sleep experience – pair the RestOn Sleep Tracker with the A.H. Beard Nox Smart Sleep Light. The Nox Light produces a spectrum of coloured light that enhances your body's natural sleep cycle. From soothing red light, which increases levels of melatonin – your body's natural sleep hormone, to soft yellow and bright white lights that simulate the changing colours of the sunrise. RestOn will let Nox know when you have fallen asleep and turn the light and sound off automatically. In the morning, RestOn alerts Nox to wake you at the lightest point in your sleep cycle, so you always wake up feeling refreshed. Nox also measures the temperature, humidity, light and noise levels in your room, to provide you with a deeper insight into how your bedroom environment impacts your sleep. You can then use this information to create the ideal environmental conditions for sleep.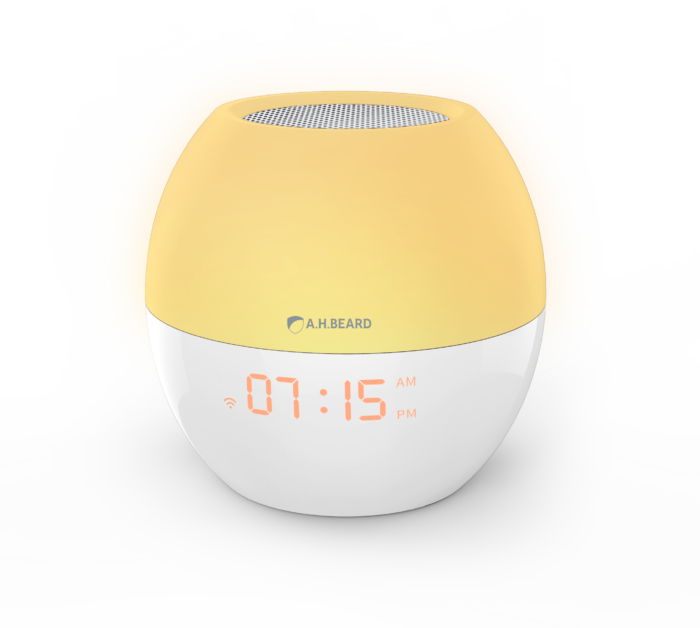 No more guesswork – A.H. Beard's smart sleep solutions help you to understand how well you're sleeping and identify exactly what you need to do to achieve your best sleep.